What happens to solvent-based inks in use?
What happens to solvent-based inks in use?
author: Uvink
2023-04-14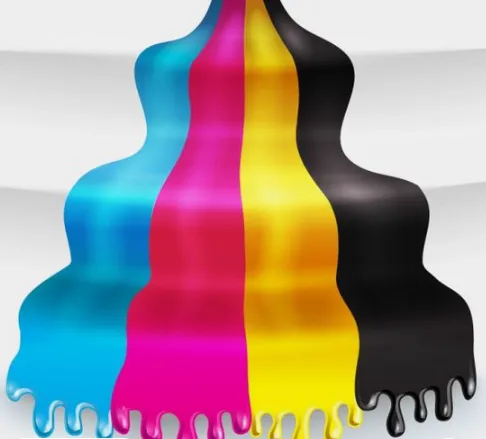 Solvent-based ink and water-based ink are two different types of printing inks, and their main
difference is that solvent-based ink uses organic solvents as a solvent, while water-based ink
uses water as a diluent. Specifically, solvent-based inks usually contain the following main
components: Organic solvents: such as toluene, acetone, xylene, etc., are used to dissolve
pigments and resins to form a uniform coating. Pigments and resins are used to increase
the viscosity, hardness and adhesion of coatings. Solvent inks will volatilize irritating odors.
If you work in the inkjet industry for a long time, you need to take protective measures, such as
ventilation, wearing masks and other protective measures, to reduce the harm of pungent
odors to the human body. Generally, water-based inks and weak solvent inks are more
environmentally friendly, will not emit pungent odors, and will not cause harm to the human body.
   In the field of inkjet, solvent-based ink can adapt to various printing materials, and the price of
the printing materials used is relatively cheap. In particular, it makes outdoor images have better
durability, and its price is lower than water-based ink, and it does not require lamination,
which improves production efficiency. However, the disadvantage of solvent-based ink is that
it emits harmful substances into the air through the evaporation of solvent during the drying
process, which affects indoor and outdoor air quality.
   Since solvent-based inks contain anti-oxidation, anti-ultraviolet, and volatile components,
the temperature required for use is limited to a certain extent. If there are sticky ends, broken
lines, etc. during continuous printing, the reasons are as follows: the working environment
temperature is too high and the ends will be sticky,
   Too high or too low temperature will affect its normal work. During the working process, due to
the influence of the external environment, the temperature of the nozzle will increase with
the increase of working time, causing the drying of the ink, so it is necessary to find a way to
cool down the temperature of the nozzle. The same ink in the machine will be good and bad
during use, which can be solved by replacing the ink. The secondary ink cartridge
is not cleaned regularly or the filter is overdue and easy to break.