How to adjust the ink thickness of uv printer?
How to adjust the ink thickness of uv printer?
author: Uvink
2023-03-27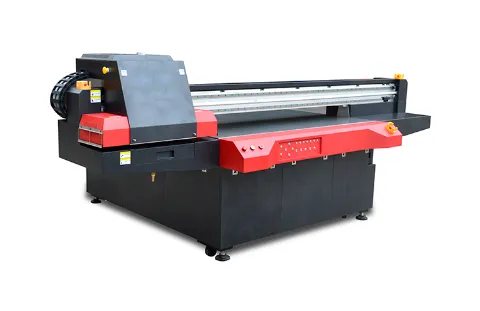 The color of the ink and the thickness of the ink layer will greatly affect the curing result.
The darker the ink or the opaque ink, the harder it is for uv energy to pass through, and the
worse the curing result will be. Generally speaking, uv printers are usually four-color, and
industrial equipment standards are six-color and eight-color. uv printers have the advantages of
printing from one sheet, no need for plate making, full-color image printing once completed,
and instant printing. In order to print quality, is there any way to adjust
the thickness of uv printer uv ink?
   Ink pigment content, experimental research shows that generally for a certain color ink,
the higher the ink pigment content, the slower the curing speed. This is because the pigment
content is high, the light transmittance of the ink will decrease, thereby reducing the light
curing speed, but the red pigment is slightly different. Since the red pigment has a certain
sensitization effect, as the content of the red pigment increases, the curing speed of the ink
first increases and then decreases. Adjust the thickness of uv printer ink to increase
the curing speed of uv ink.
   The way to change the ink thickness: set the percentage of inkjet volume in the printing
software, and you can also set the number of printing times, so as to change the thickness of
the ink. The advantage of doing this is that ink can be saved on the one hand, and the quality of
printing can be improved on the other hand. It should be noted that the thickness of the ink
set by the uv printer is not the thicker the better. Similarly, if the setting is unreasonable,
it will affect the quality of the printed color.
   The uv printer further sets the thickness of the ink, and an auxiliary function is the percentage of
feathering. Usually it is between 0%-200%. If the pattern printed by the system is more delicate
and the color is richer, you need to register the feathering function. The larger the value,
the better the printing effect. Similarly, it will also reduce the production. The speed and details
should be determined according to the actual needs of users.