What effect does temperature have on printer ink?
What effect does temperature have on printer ink?
author: Uvink
2023-04-12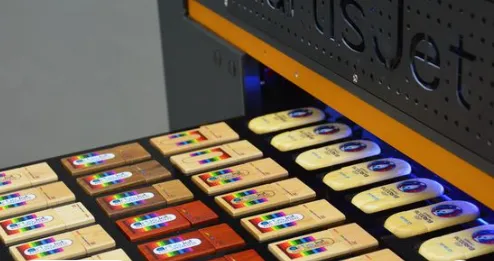 The ink is the key for the printer to print out good products, but the indoor temperature
and humidity are the biggest factors affecting the ink. The drying speed is the biggest
influence of temperature and humidity on the ink, and various printing inks are affected
by temperature in different degrees. 
   Generally speaking: the higher the temperature, the faster the drying, and the lower the
temperature, the slower the drying. Therefore, temperature and humidity have a direct
impact on the ink drying speed. If the temperature is too low and the relative humidity is
too high, the drying speed of the ink will be reduced and the printing cycle will be prolonged.
Under the influence of temperature, the thickness of printer ink will change, because
the increase or decrease of humidity will cause the change of moisture, which is a physical
phenomenon, but the change is the form, and its essence will not change. The increase
in ink viscosity is to operate the printer in a colder environment. When the ink becomes
colder, it will become very thick and the viscosity will also increase. The solution is to increase
the temperature to keep the environment above 20 degrees Celsius. Lower temperatures
will cause ink adhesion on the media to weaken.
   The temperature and humidity of the environment will also affect the viscosity of the ink.
As the ambient temperature rises, the ink viscosity decreases; as the ambient temperature
decreases, the ink viscosity increases. If the temperature is too low and the viscosity of
the ink is too high, printing failures will occur. If the viscosity is too high, the density will
decrease because there will be fewer ink droplets. If the ink is too thick, the ink droplets
can no longer come out of the nozzle. If the viscosity is too low, the ink will flow out of
the print head, which will also cause air to flow back into the ink.
   However, it is recommended not to pour thinner or varnish into the ink for reconciliation
to change its viscosity. Because when using these additives for blending ink, they cannot
be blended in a good proportion, and it is easy to exceed the amount, which will affect
the performance of the ink and affect the printing quality.