How to choose inkjet cloth for photo machine?
How to choose inkjet cloth for photo machine?
author: Uvink
2023-02-28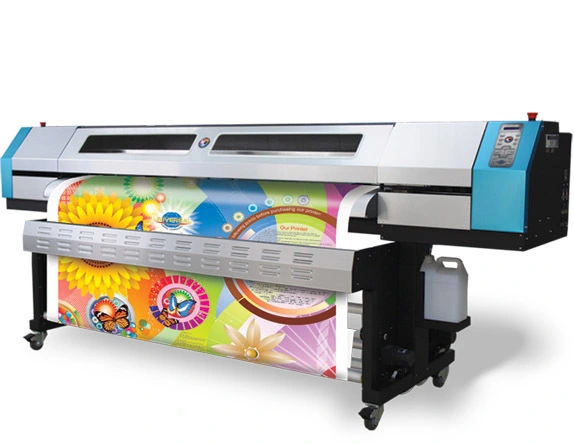 Inkjet printing is a very common advertising production method in today's society,
and the photo printer is a very popular digital inkjet equipment at present. The pictures
printed by the photo machine are very clear and delicate, and can present good effects to
people, so many companies will choose This way of making advertisements is used
to promote corporate image or products and so on.

   Although the photo printer is a very good inkjet equipment, if you want to print a good
picture, in addition to having a good equipment, you also need to look at the quality of
the ink and inkjet media. Only the combination of the three can guarantee
the quality of printing.

1. The inkjet cloth should match the ink used by the printer. Inks are generally divided into dye
inks, pigment inks and weak solvent inks, while photo printers using dye and pigment inks
can use high-gloss inkjet cloth and matte waterproof inkjet cloth, and weak solvent inks
can choose weak solvent high-gloss inkjet cloth and weak solvent matte Printing cloth.
In the inkjet printing application, in addition to the close cooperation between the ink
and the nozzle, the quality and stability of the high-quality ink will also directly affect
the inkjet printing performance of the inkjet printer. The print head is the most important
and expensive part. If the quality of the ink causes frequent clogging and ink breakage,
you should stop using it immediately to avoid damage to the print head.

2. It can be distinguished from the surface effect of the inkjet cloth. If the work you want to
print requires high gloss and vivid colors, you can choose high-gloss inkjet cloth or eco solvent
high-gloss inkjet cloth, otherwise, you can choose matte inkjet cloth or weak solvent matte
inkjet cloth. In fact, the choice of inkjet cloth for photo machine is very simple.