What is the four-color uv printer?
author: Uvink
2023-04-12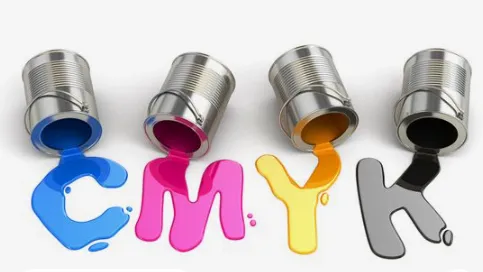 The color channels in the uv printer are 4 colors, 6 colors, and 8 colors. The uv flatbed printer
needs to automatically adjust these basic colors into the colors required by the printing pattern
through computer recognition, and print them one by one. What is four-color printing? The four-color
printing process generally refers to the printing process of using yellow, magenta, cyan primary
color inks and black inks to print various colors of color pattern originals.
   The four-color ink cartridge is the CMYK color mode is a printing mode. The four letters refer to
Cyan, Magenta, Yellow, and Black, which represent four colors of ink in printing, but there are
also six colors and eight colors. In fact, all colors are composed of four colors. Although these
colors Various colors can be formed. In the process of six colors and eight colors, light cyan LC,
light red LM, white W, and black colors are added. One is clearer, more ink-consuming, and the
other is the opposite. 8-color color reproduction is better than 6-color. For example, the color of
the photo should be bright. The main thing is that different grayscales can be played. But the
cost is also high. Accuracy is only related to the resolution of the printer. So this is the
difference between several color combinations.
   The four-color printing effect of the uv printer can meet the following requirements: ordinary
color printing, printing color patterns on transparent materials, black materials, and dark
materials; 3D effect, printing visually 3D effect patterns on the surface of the material;
embossing effect, the surface pattern of the material is uneven , The hand feels layered.