Can uv flatbed printer print varnish?
Can uv flatbed printer print varnish?
author: Uvink
2023-02-21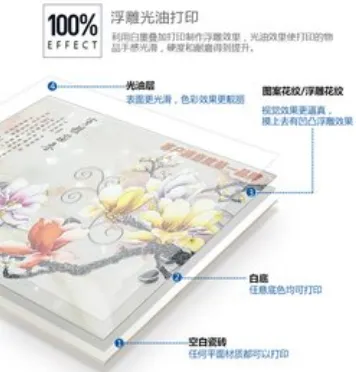 In fact, uv flatbed printers can print varnish, but when you buy the machine, you need to
explain to the manufacturer that you need to add varnish nozzles. If you don't tell me,
uv flatbed printer manufacturers generally do not add varnish nozzles by default.
Therefore, many users only know that the finished products printed by uv flatbed printers
are matte and do not know that varnish can be used to increase the brightness.

   The role of uv flatbed printer varnish After the uv printer printing work is completed,
in order to make the surface of the printed matter achieve the predetermined effect and
have special artistic creativity, it is necessary to apply a layer of varnish to the surface of
the printed matter. Varnish is to cover the pattern surface with varnish according to
the designer's creativity or customer's requirements, especially for some outdoor products
that are often exposed to wind and sun. This will not only enhance the light resistance,
dirt resistance and wear resistance of the pattern, but also Improve the heat-proof and
moisture-proof ability of items, and play the role of protection and beautification.
Enough to enhance local or overall gloss. On the one hand, it can increase the value of
the product, on the other hand, it can increase the pattern's wear resistance,
waterproof, anti-fading and other functions.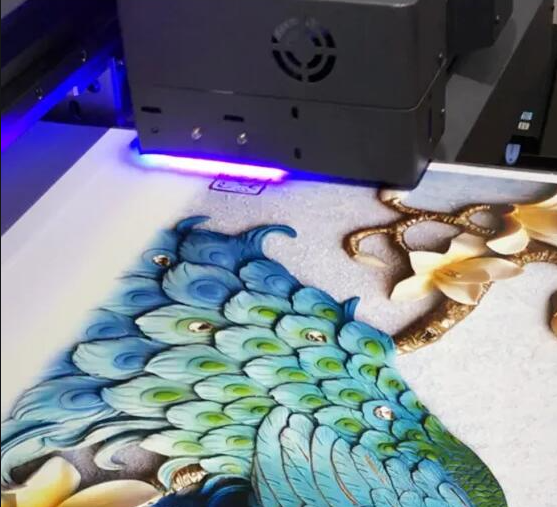 The machine is equipped with Jingwang's professional color management system to
ensure beautiful color output; the ink cartridge automatic alarm system, when the ink
level is lower than one-third, the ink cartridge will automatically light up and alarm,
so that the printing is uninterrupted and the production is smoother; the medium
The thickness automatic detection system can automatically measure the distance
between the nozzle and the printing material, so that it can accurately reach
the suitable printing distance of the nozzle, so that every drop of ink can reach
the position accurately, avoiding the situation of equipment failure caused
by manual adjustment errors.