How to use uv printer eco-solvent ink?
How to use uv printer eco-solvent ink?
author: Uvink
2023-03-28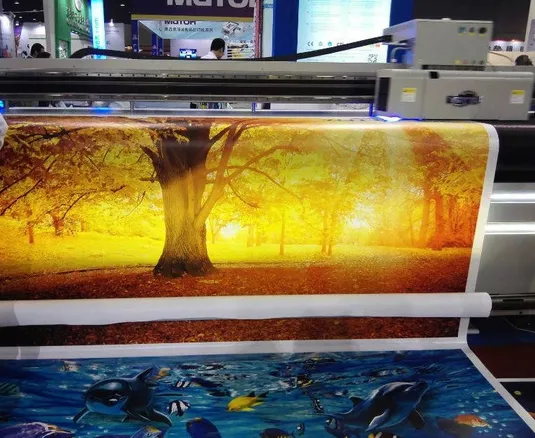 There are many kinds of inks that can be used in uv printers, such as uv inks and eco-solvent inks.
Due to its special composition, the eco-solvent ink does not need to be sprayed on the printing
material, and the ink evaporates quickly. Although the uv flatbed inkjet printer with Epson nozzle
uses water-based ink to produce high-precision images, it cannot be applied to outdoor
large-format printing, so it is necessary to use eco-solvent ink. So what is the
usage of eco-solvent ink?
   Uv printer ink does not need a protective coating, and it can be color-fast and non-fading;
however, weak solvent inks may need a protective coating, otherwise they will fade; uv inks
can print more materials than weakly soluble inks. uv ink is a new type of ink. It has a wider
prospect than weakly soluble ink. Weakly soluble ink can be dried or dried naturally. 
   Uv ink can use white ink, but weakly soluble ink cannot use white ink. uv ink can print
the effect of oil painting, weakly soluble ink can only print the effect of plane.
  Although eco-solvent inks have been improved in many ways compared to solvent inks,
eco-solvent inks are always solvent-based inks, so some of the characteristics of solvent-based
inks still exist. For example, the ink is quick-drying, and the main component is still an organic
solvent. Eco-solvent ink can be printed on some specific materials without coating, and it can
also be used without coating after the printer is heated. On some smooth material surfaces,
ink alone cannot be used, so ink is easy to accumulate.
   Uv printers can reduce some links when using weak solvent ink, directly use the refill cartridge,
if the printing effect is good, continue to use; if there is a problem, stop immediately, take out the
refill cartridge of the weak solvent ink, manually clean the nozzle, and then put it back Original
continuous supply and ink. Together, the resulting image is not clear.