What is a digital direct injection T-shirt?
What is a digital direct injection T-shirt?
author: Uvink
2023-03-10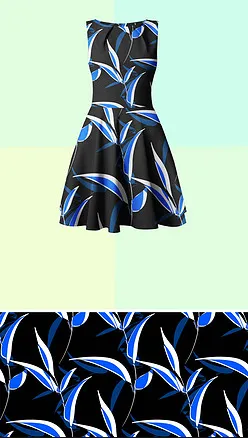 Digital direct printing uses inkjet printing, and the pigment enters the fabric when
it is formed, breaking the limitations of general screen printing color registration
and sudden color printing, and any pattern can be produced and printed.
Digital direct printing generally works best on white pure T-shirts, which can fully
meet the requirements of no hand feeling and no color difference, and the cost is
also the lowest. The ink used is ink, so the brightness may be lower than that of
glue printing, but the color effect of the image can be deepened and the brightness of
the image can be improved by spraying twice. The color of the picture that has been
sprayed twice is darker than that of the one sprayed once, but the hand feeling will
be relatively larger. After all, it is an extra layer of paint, the printed fabric will be
slightly harder, and the cost is relatively high. Therefore, whether to spray once or
twice depends on the pattern and the specific requirements of customers.
   Advantages of digital direct printing: 1. A minimum order of one piece can be ordered:
a minimum order of one piece is definitely a great benefit for many merchants or
individuals who need small batches of customized T-shirts. Before that, screen
printing If T-shirts are customized in small batches, the cost is very high, and many
times when only one or two T-shirts are needed, obviously many manufacturers are
unwilling to customize them, but since the digital direct injection Craftsmanship
makes one-piece minimum order a truly achievable service, and the purchase cost
for buyers is also reduced a lot. Digital printing technology is as convenient as using
a printer, you can print the pattern you want to print from the computer to the clothes
at any time. However, the traditional printing method needs to use a laser
phototypesetter to print out the film first, and then print the screen version,
printing overlay and other complex processes, basically it is impossible to achieve
personalized customization. The method of thermal transfer printing is similar to
digital printing, and it can also realize the function of single-piece customization.
  2. Good hand feeling: if some patterns with richer colors are printed with glue glue,
there will be an obvious glue feeling, and it will be harder to touch, so it will be
relatively airtight, but the feel of digital direct injection T-shirts good. This is the biggest
advantage of digital printing, because the ink particles of digital printing are extremely
fine and can reach the nanometer level, so it can easily penetrate into the fiber gaps of
the fabric, which has fastness without affecting the softness and comfort of
the fabric itself characteristics.
   3. Can easily display complex patterns and colors We often see that many T-shirts have
complex patterns, and the colors are very good and very three-dimensional, so this is
likely to use the digital direct injection process, digital direct injection T-shirt printing
It is a new printing process that uses the micro piezoelectric print head of an inkjet printer
to spray special textile ink on the surface of the fabric, and penetrates into the fiber to
fix the color. This printing method subverts the traditional printing process that
has been passed down for thousands of years in the past. The printing can be directly
controlled by the computer, which is convenient and fast, and can show richer