What are the characteristics of the future development of uv printing technology?
What are the characteristics of the future development of uv printing technology?
author: Uvink
2023-03-02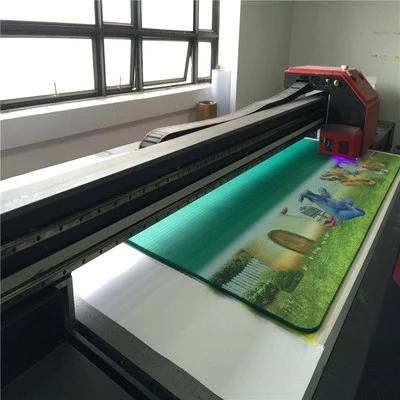 As a "non-contact" high-tech digital printing technology, uv printing technology
has been welcomed by the industry. This technology can perform color photo-level
printing on a variety of material surfaces, such as wood, glass, metal plates, porcelain,
acrylic, leather, cloth, stone, etc. Therefore, the scale of use in China has continued to
expand in recent years. Although the extensive use of uv printers is not unrelated to
the development of my country's industrial structure from low-end production to
high-end consumption, but more is determined by its superior performance
as technology continues to advance.

   So in the current domestic market, what are the characteristics of uv printing technology?
The versatility and replaceability of uv ink ink, and the versatility and replaceability of
printing materials are the prerequisites for printing companies to choose equipment
and technology. At present, my country's uv printing equipment manufacturers and
inkjet ink manufacturers are trying to break through the problems of lack of versatility
and substitutability due to the lack of overall research and development of most inkjet
printheads and uv inks, and are actively exploring uv An overall solution for
the popularization and application of printing equipment, but obviously
the process is still very slow.

    The intelligentization of uv printing color and production management system,
the international uv printing technology has basically realized the intelligentization of
color management system and production management system, and domestic enterprises
are also actively adapting these systems to the user's color design environment and
ensuring the user's color. The level of reproduction accuracy is promoted to ensure that
the uv printing system can meet the needs of the market's increasingly diversified color
design environment and color reproduction. Intelligently optimize the production process
to meet the individual needs of printing buyers for substrates, product molding and
processing, and surface finishing, ensuring that the products of each printing buyer
can be delivered on time, achieving production redundancy and cost savings ,
The target is the development direction of domestic uv printing enterprises in the future.
    Therefore, in the future, domestic technological development will develop in the
direction of uv printing being able to produce color transparent or opaque pictures,
as well as making books, newspaper proofs and color image proofs. In addition,
if the uv printer is connected to the communication equipment, it can also carry out
long-distance image and text transmission, which will also be one of
the mainstreams of technological development.