Which should I choose between digital printing and water-based inkjet ink?
Which should I choose between digital printing and water-based inkjet ink?
author: Uvink
2023-04-19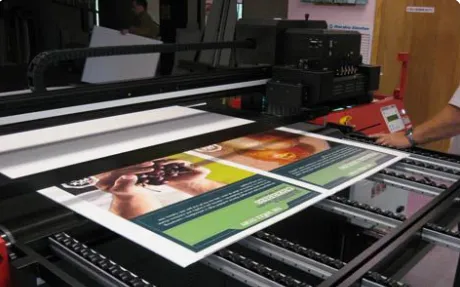 Really depends on the specific application. UV-LED printers can print on almost any substrate,
but with uv ink, the system and print head often require more maintenance. uv ink has three
major characteristics: energy-saving drying, wide printability for substrates, and fast curing
It can shorten the follow-up process time. However, the price of uv ink is higher than that of
solvent ink, and the cost is higher, which directly affects the printing cost of uv printing equipment.
From the perspective of environmental protection and adaptability of substrates, uv ink will
become the mainstream in the large-format color market in the future.
   uv inks already dominate the packaging digital printing market. This is first of all because
the uv ink has high stability and will not dry out due to exposure to the air. Therefore, even if
the print head is used intermittently, there is no need to worry about the inkjet head drying
out and ink clogging. In addition, the uv LED curing lamp has a compact structure and
excellent drying effect, which can cure the printed image almost immediately, and the cured
image has high durability, making uv inkjet suitable for both industrial printing and
high-fidelity image printing .
   But in terms of packaging, uv ink does have an Achilles' heel, uncured toxic substances in
uv ink may migrate out of the packaging. Water-based ink is the main substitute of uv ink,
and usually there is no toxicity problem, this advantage makes water-based ink very popular.
This growth started with web label printing, but is now moving to digitally printed packaging.
However, the disadvantage of water-based ink is that its drying process is cured by
evaporation or heat energy. On low-speed, low-volume printing presses, this is less of an
issue, as curing relies on air drying. But for high-speed printing machines, the drying of
water-based inks becomes a big challenge, usually requiring high-power thermal dryers.