Difference between UV ink and eco solvent ink
Difference between UV ink and eco solvent ink
author: UVINK
2022-11-03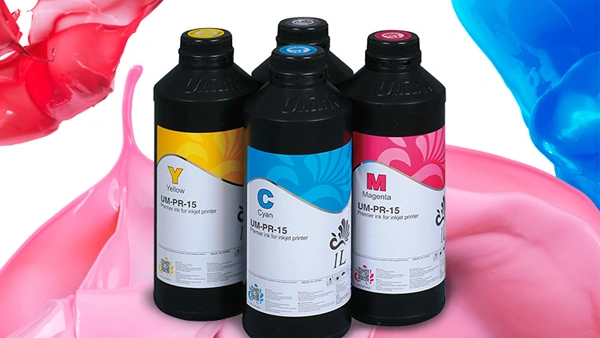 Difference between UV ink and eco solvent ink?
UV flat-panel printer uses
UV ink
to print beautiful and realistic patterns on the
surface of products with different plane materials.The diameter of pigment particles in
UV ink
is less than 1 μ m, without volatile
organic solvents, ultra-low viscosity, and no pungentsmell. It can ensure that the ink does not block the nozzle during jet printing.
After six months of high temperature storage test, thereis no abnormal phenomenon such as pigment condensation, sinking, and
layering. UV ink can be sprayed and dried immediately,and can be matched with various types of printhead UV flat inkjet printers
currently used in the market. UV ink is suitable forprinting metal, glass, ceramics, PC, PVC, ABS and other materials. The cured ink
layer has high hardness, good adhesion, scrubresistance, solvent resistance and high gloss. UV inks are available in C, M, Y, K, LC, LM,
white, transparent, 8 colors, and the sunresistance level is 7-8.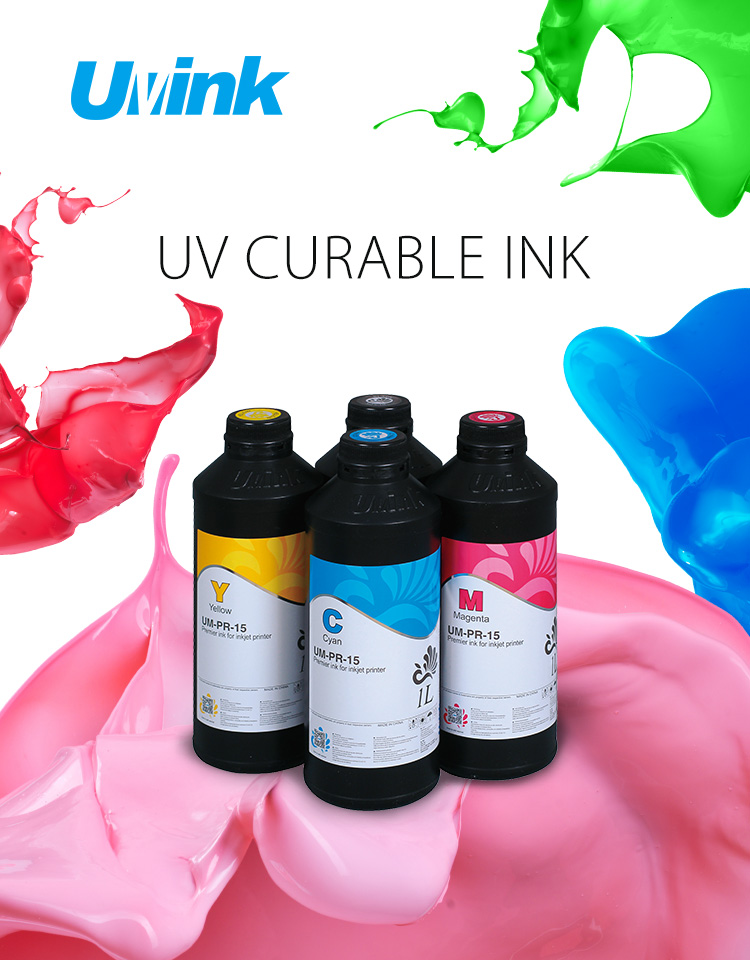 Difference between UV ink and eco solvent ink?
Compared with
eco solvent ink
, UV ink and eco solvent ink have their own essential
characteristics, which determine their respectiveapplication methods and fields. UV ink can be used together with white ink, so many
manufacturers can print some beautiful reliefeffects. This is to use white ink to accumulate relief effects, and then use color UV ink to
print once to achieve relief effects. TheEco solvent ink cannot be mixed with white ink, so there is no way to print the relief effect.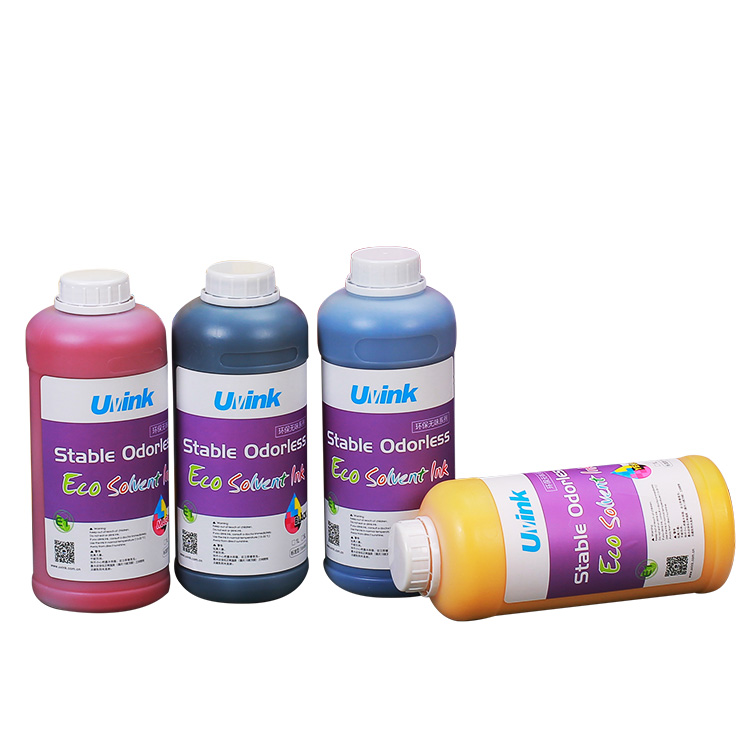 In addition, since many materials of
eco solvent ink
need coating treatment when printing, printing products without coating treatment
are easy to fade; Uv ink can be directly used to print many materials without any coating treatment, which is simple, convenient and practical.