How to eliminate the irritating smell of uv ink?
How to eliminate the irritating smell of uv ink?
author: Uvink
2023-02-13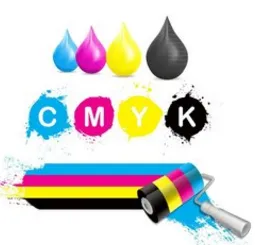 Although UV ink is a kind of environment-friendly ink, it will inevitably produce a
pungent smell and bring a small amount of harm. It should be noted that the cheaper
the UV ink, the greater its toxicity and harm.

   Causes: The irritating smell of UV ink is first of all its own raw materials, which slowly
emanates under certain conditions; Secondly, after UV ink curing, raw materials
such as initiator and resin will be cracked to produce aldehydes and sulfur irritating gases.
At this stage, most of the irritating odor of UV printing mainly comes from the volatiles
released before and after curing of UV ink itself.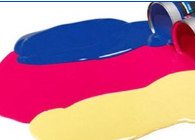 Elimination method: There are more than 100 kinds of initiators in use on the market,
but the initiation efficiency, price, color depth and application range vary greatly. At present,
most printing enterprises in China use 907 initiator in UV ink, the chemical name is
2-methyl-1 - (4-methylthiophenyl) - 2-morpholine-1-acetone. This kind of initiator has
moderate price and high initiation efficiency, but after curing, it will crack out the smelly
"methylthio". EDAB initiator and BP benzophenone initiator will also produce odor after curing.
In order to reduce the odor problem of initiators, these initiators may not be used.
Some high-end initiators such as 369, EHA, TPO and so on are used, of course, the ink
cost will increase correspondingly. It can be said that selecting a good low-odor UV ink is one of
the keys to solve the problem of irritating odor. In addition, the room is equipped with
ventilation fans, and a separate compartment is established if conditions permit. The printed
finished product can be stored for 4 hours, waiting for its complete curing and odor volatilization.