How about the hot stamping process?
author: Uvink
2023-01-09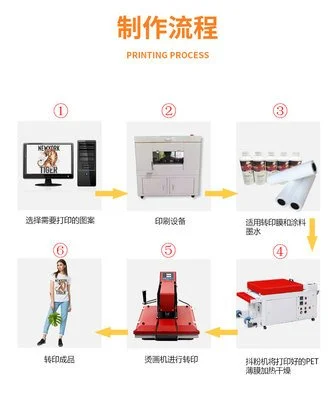 As the name implies, hot stamping refers to the use of DTF ink to print

the pattern on PET film, plus white ground glue and resin glue, and hot stamping

on the fabric. If there is a layer of rubber, it has a smooth feel, bright color,

clear and realistic pattern, and can be used in cotton, polyester, knitted fabrics,

non-woven fabrics, leather products, luggage fabrics, etc. How about the hot

stamping process?Compared with the previous sublimation transfer technology,

the advantage of hot stamping is that it can be applied to cotton, knitting and

other fabrics. The disadvantage is that the clothing material will change significantly,

and it is obvious that there is a layer of glue on the clothes; Second, the pattern is

easy to fade, and the color fastness is not high enough. According to the hot stamping

method, the hot stamping process can be divided into first tear, cold tear and hot tear.

Glass bead hot stamping belongs to the first tear process. Before hot stamping,

the pattern is torn off from PET film and positioned on the fabric to be printed.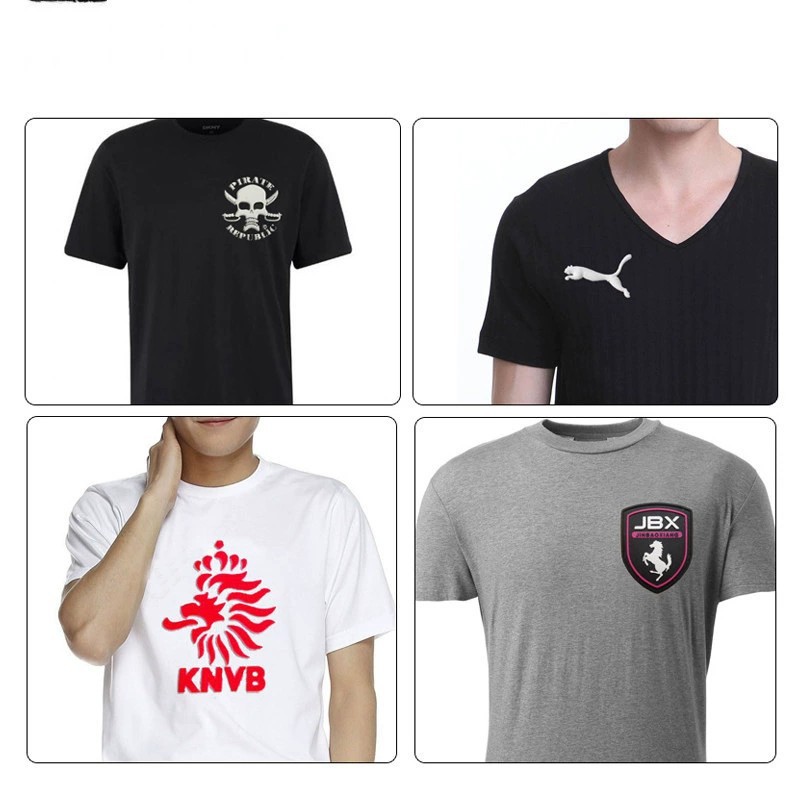 Cold tear process includes: bright side hot stamping, matte side hot stamping,

flocking hot stamping, gold and silver foil hot stamping, reflective hot stamping,

crystal illusion color hot stamping, pure gold onion hot stamping. Cold tearing refers to

that during hot stamping, after the alarm of the hot stamping machine rings, lift the

hot stamping machine, take out the fabric and the hot stamping pattern stuck on the

fabric, and let it cool before tearing it off; Hot tear hot stamping includes offset

hot stamping, spot color silk screen hot stamping, golden onion hot stamping,

foam hot stamping, pearlescent hot stamping, sublimation hot stamping, and wash mark

hot stamping. Hot tearing refers to lifting the hot stamping machine and taking out

the fabric to tear off the PET film immediately after the alarm of the hot stamping

machine rings during the hot stamping process. Of course, this division is not absolute.

For example, offset hot stamping can also be made into a cold tear process, depending

on the manufacturer's fabric and requirements. Heat transfer printing and hot stamping

has a wide range of uses and types. The process and effect are constantly updated.

The process varies from place to place, including high-frequency hot stamping and

laser hot stamping. The names are different, also called hot stamping, transfer printing, etc.