How to achieve high-efficiency uv printing production?
How to achieve high-efficiency uv printing production?
author: Uvink
2023-03-03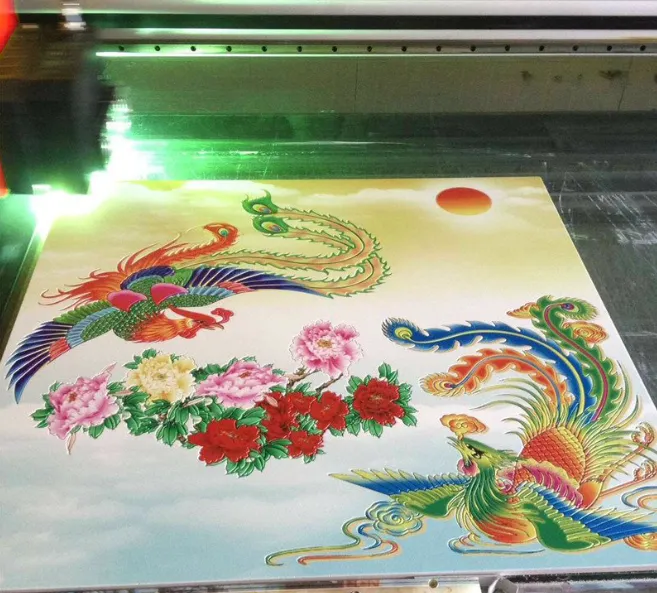 Before using uv inkjet printing to output, be sure to check whether the file information
is complete, whether the image resolution meets the requirements, and design the text
as a curve to prevent the system from being unreadable, causing interruption of uv inkjet
production or garbled characters, and low image resolution will also cause problems.
Affects the clarity of the uv spray painting picture. Reasonably adjust the image file
color of the image screen, and adjust RGB to CMYK to avoid large color deviation and
color cast failure after uv inkjet printing output.


   The use of high-precision and high-speed uv printing equipment and environmentally
friendly uv inks, combined with the curing system of uv printing, truly realizes instant
spraying and drying, and the production efficiency is further improved. Moreover,
the uv ink has good anti-ultraviolet ability, and it is not easy to cause discoloration and
fading after absorbing ultraviolet rays, and the color brightness can be maintained for
a long time. Environmentally friendly uv inks have also made breakthroughs in stretchability,
and can be drawn on elastic materials such as leather and rubber. After pulling up,
the picture will not be deformed. This kind of application ink has opened up new areas of
the market and added vitality to the development of the market. At the same time,
after the high-quality combination of environmentally friendly uv ink and uv printing,
the sense of color and layering is much better than that of traditional inks, which can meet
the various needs of the increasingly picky high-end inkjet market, and is a necessary
production match for entering the middle and high-end inkjet market.

   The application of high-quality environmentally friendly uv ink and uv high-performance
printing equipment can greatly improve production efficiency and profit margins. Although
the cost of environmentally friendly uv inks is still relatively high, in terms of long-term profits,
the profit margins obtained by using environmentally friendly uv inks are actually much larger
than those brought by inferior inks. Using environmentally friendly uv ink, the picture is super
strong and durable, which can achieve higher image precision and good image effect,
and is more popular with users and merchants.