What are the factors affecting ink oxidative conjunctival drying?
What are the factors affecting ink oxidative conjunctival drying?
author: Uvink
2023-04-28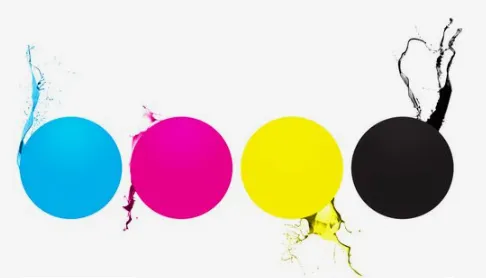 The change process of the ink from the fluid state to the solid state is called the drying of the ink,
and the time required to complete this process is called the drying time. Short drying time means
fast ink drying and long drying time means slow ink drying. The drying speed of the ink has
a great influence on the quality of the printed matter. If the drying is too fast, the ink will be
skinned and pasted on the surface of the printing plate, causing the ink to accumulate in
the printed matter, resulting in poor gloss and "ink spots"; if the drying is too slow, the back of
the printed matter may Viscous and transfer phenomena occur, and it is not conducive
   Generally speaking, paper with a rough surface and a loose structure is beneficial to
the drying of the ink; at the same time, the affinity of the paper to the ink also affects the
penetration. The more affinity the paper faces to the ink, the faster the ink will penetrate. 
obviously the ink dries faster at this time. The PH of the paper also has a considerable
influence on the drying of the ink. The acidic paper can hinder the drying of the ink,
and the neutral or alkaline paper is beneficial to the drying of the ink. It is generally
believed that the inorganic acid on the surface of the paper reacts with the drier in the ink
through the medium of water or water vapor, thereby weakening the activity of the drier.
   The effect of temperature on drying, the temperature of the printing environment increases,
and the drying speed of the ink is accelerated. For every 10°C increase in temperature,
the time required for the ink to oxidize and dry can be shortened by half. When the temperature
rises, the chemical activity of the substance molecules increases, the reaction rate of the dry
oil molecules and oxygen accelerates, and the production of peroxides in the oxidative
polymerization reaction also increases, which can accelerate the polymerization of oil molecules.
In addition, when the temperature rises, the molecular movement speed is accelerated and
the energy is increased, which can increase the volatilization speed of the solvent in the
binder, thereby improving the drying performance and drying speed of the volatile drying ink.