What are the advantages of DTF ink?
author: UVINK
2022-10-28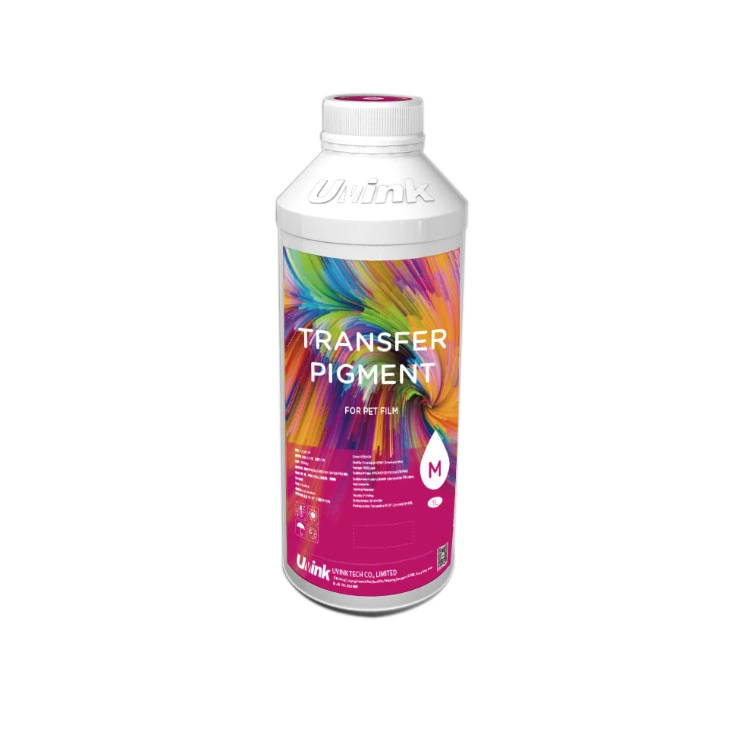 DTF ink belongs to water-based ink and is also an environment-friendly Ink. It is mainly suitable for T-shirt, sweater, shirt, curtain, etc.
Advantages of
DTF ink
:
1. No nozzle plugging: It is not easy to block the nozzle and improve the working efficiency
   of the printer when it is stopped for 24 hours at room temperature.
2. Less usage: compared with ordinary ink, DTF ink can print 10-20% more area, saving more usage and cost.
3. High color reproduction:
DTF ink
can print more colors, hot stamping color is full, restore more real original
color, and achieve photo grade printing effect.
4. Clear edges: DTF ink can print clear pattern edges, making the powder shake cleaner without falling off, and
it is not easy to produce glue edges.
5. High coverage and no sublimation: DTF ink has good coverage, no
sublimation
when baking powder,
no discoloration when pressing at high temperature, and presents high purity color.
6. Soft feel: DTF ink is made of high-end materials, and the printed pattern is more bright
  and soft, with higher water resistance