How to make the effect of crystal label better?
How to make the effect of crystal label better?
author: Uvink
2023-03-06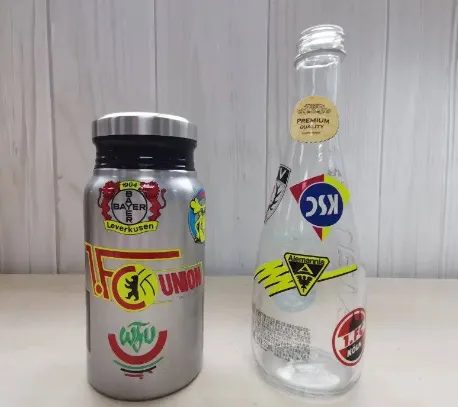 Crystal labels, also called uv transfer stickers, use uv flatbed digital printers to
print white ink, varnish, etc. on the crystal film with adhesive backing, and then
cover the transfer film, and finally use the film to transfer the pattern to the last
A graphic production or decoration process on the surface of a product. UV flatbed
inkjet printers give full play to the characteristics of plateless digital printers,
and can produce original items without opening plates, and can "produce the
necessary quantity of products when necessary" to quickly respond to various orders.
   The crystal label can be attached as you like, and it can be used as soon as you tear
it off, which is convenient and quick, and solves the vacancy of irregular shapes in
spray printing. Crystal labels have very obvious advantages over ordinary labels,
with bright patterns, rich colors, strong three-dimensional effect, high gloss, easy to
carry and separate during transfer printing, and leave no residual glue.
It has become a hot process in the advertising customization industry.
   What materials can crystal labels be attached to? It is recommended that crystal labels
be pasted on hard and smooth materials: such as packaging boxes, tea cans, paper cups,
notebooks, iron cans, aluminum boxes, plastics, stainless steel, ceramics, etc.
it is not recommended to be pasted on soft materials such as cloth and leather , silicone,
tempered glass, glazed ceramics or rough frosted product surfaces, etc.
although they can be pasted, the firmness and durability will be greatly reduced.
   How long can the crystal label be pasted? It is necessary to consider the material on
which the crystal label is pasted and the environment in which it is located. If it is pasted on
a hard and smooth surface material, and the environment is an indoor room temperature
environment, it can theoretically be used for a long time; but if it is outdoors exposed to
the sun and rain, often friction or high temperature blisters. Such as tableware and
hot water cups, there is a risk of falling off and cracking when cleaning and heating,
and the firmness and durability are poor. The surface to be pasted is a crystal label made
of soft material, and the sticking time will be shortened,
and it may even become a one-time label.