Is ordinary ink suitable for uv flatbed printers?
Is ordinary ink suitable for uv flatbed printers?
author: Uvink
2023-04-18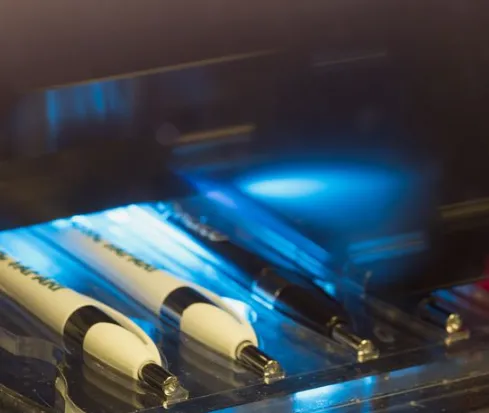 The working principle of uv flatbed printer can be understood as the purpose of ink
curing by irradiating uv ink with uv lamp. It is suggested that ordinary ink can be used
instead of uv ink. From a professional point of view, this is completely unfeasible.
   The ink used in uv flatbed printers is mostly uv ink. As we all know, the quality of
the ink determines the quality of the printed image, and also determines the service
life of the printer nozzle. However, the manufacture of uv flatbed printer ink is extremely
complicated. If we only need to meet the quality requirements of continuous printing,
we can choose non-original high-quality ink with high quality and low price. In addition to
using uv ink, uv flatbed printers can also use Epson water-based original ink and
eco-solvent ink: Since the flatbed printer uses Epson nozzles, the effect of choosing
Epson water-based original ink will be very good, and there will be less plugging.
But we need to know that there is no ink that will not clog! Some are just the correct
use method in daily use and the long-term maintenance of the nozzle.
   The reason why uv flatbed printers can cure uv ink. The reason is that the ultraviolet
rays emitted by the uv lamp react with the uv molecules in the uv ink, which causes
the uv ink to shrink and solidify, thereby completing the curing.