What should be paid attention to in packaging uv offset printing?
What should be paid attention to in packaging uv offset printing?
author: Uvink
2023-03-29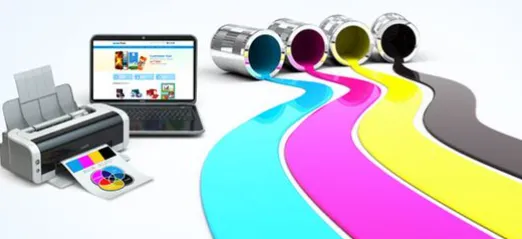 Due to the dual advantages of environmental protection and high printing quality of offset
printing, uv offset printing is suitable for printing on non-absorbent printing materials, and
can achieve 100% curing, no solvent volatilization, no powder spraying, instant drying,
stable ink color, accurate overprinting, and printing It has the advantages of convenient
post-processing, high wear resistance and high gloss of the ink layer. As the printing speed of
offset printing machines is getting faster and faster, printing operators and printed matter
users have higher and higher requirements for product environmental performance.
Therefore, It is required that ink manufacturers must continuously improve the quality of
offset printing inks. It is required that the ink has good transfer performance, high tinting
strength, fast drying speed after printing, long time without skinning on the machine,
and low heavy metal content in ink products. To meet these requirements, it is necessary
to improve the selection of raw materials, formula technology, production technology,
production environment, etc., and strictly control the production process.
   Issues that should be paid attention to in packaging uv offset printing: uv curing conditions,
because the curing of uv ink depends on the photoinitiator absorbing ultraviolet radiation,
triggering polymerization and crosslinking reactions of monomers and prepolymers to
produce curing. Therefore, uv offset printing must be equipped with ultraviolet lamps.
Generally, offset printing machines need to install 3 to 6 uv lamps and exhaust pipes.
In uv offset printing, sometimes in order to improve the color saturation of uv printed
matter, the printing pressure is relatively high, the ink layer is thicker, the consumables,
and the dot increase is serious, which will increase the difficulty of ink curing. In order to
ensure color reproduction, only a large printing pressure can be maintained. . At this time,
it is still necessary to moderately reduce the printing speed packaging, and match the
printing speed with the curing and drying of uv ink;
   The solid content of uv offset printing ink is relatively high, and the ratio of pigment to
binder before curing is similar to that of ordinary offset printing ink, so it was first applied
in offset printing. uv offset printing ink cures without penetration problem, not only can
be printed on paper, but also can be printed on non-absorbent printing materials.
   The use of uv inks, some ingredients in uv inks will produce certain irritation when they
come into contact with human skin, and even cause skin allergic reactions. Therefore,
avoid skin and ink contact during use, such as wearing gloves or washing hands frequently.
Due to the poor permeability of film, synthetic paper, metal, plastic and other substrates,
the ink adsorption force is weak, even after uv curing, the ink adhesion is also poor,
and the printing quality is not high. In order to improve the ink adhesion,
usually by surface treatment of the material.