What are the purchasing advantages of uv ink?
What are the purchasing advantages of uv ink?
author: Uvink
2023-04-07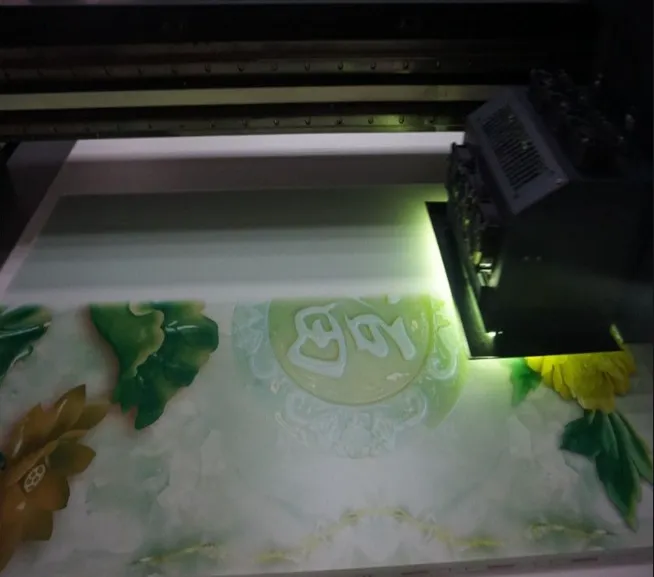 Uv ink has high performance-price ratio. There is no solvent volatilization in uv ink during
the printing process. 100% of the solid material remains on the substrate. The color intensity
and dot structure remain basically unchanged. The thickness of the thin ink layer can achieve
good printing results. Although the price of uv ink is higher than that of solvent ink, 1kg of
uv ink can print 70㎡ of printed matter, while 1kg of solvent-based ink can only print 30㎡ of
printed matter, saving a lot of ink. High production efficiency, uv inks can be quickly cured
under uv light and dry immediately. Prints can be stacked immediately and processed later.
The production speed is 120-140m/min, which can save 60-80% of the storage area.
   Stable and high-quality properties, uv ink can only be cured under the irradiation of uv light,
and the non-drying time is almost infinitely long under natural conditions. Monitoring
the viscosity of the ink can ensure the smooth progress of the printing process and the
stable quality of the printed product, so the ink can be stored in the ink fountain overnight
without color correction, and accidents will not easily occur during transportation.
   Printing adaptation advantages, compared with solvent-based inks, uv inks have greatly
improved printability and printing quality. Since uv ink is 100% solid and has no volatile solvents,
the viscosity of the ink will not change with changes in environmental conditions. In the past,
printers had to complete a long-term printing, especially when printing fine patterns,
they always encountered the problem of viscosity changes. When printing, scrape ink back
and forth, and the viscosity changes due to solvent volatilization. Every once in a while,
The thickness of the ink layer will be different. For uv ink, the viscosity of the ink will not
change after one day of work, and the quality of the printed product is exactly the same.
In terms of cleaning, the uv ink will be put into the curing equipment for curing immediately
after printing, so the printed product is not exposed to many impurities and
the product can be kept clean.