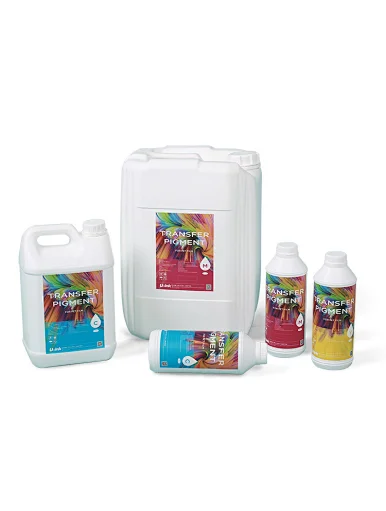 DTF INK
price
US $15.00 - US $25.00 / liters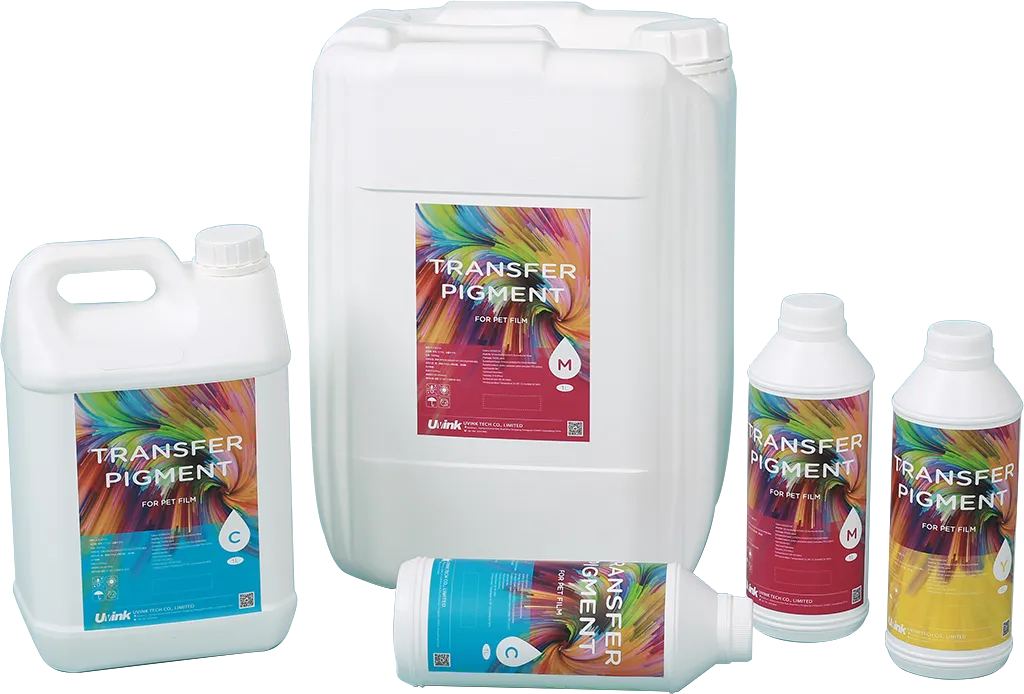 DTF Ink  characteristics:
1. High color density, strong white ink
  hiding power, good compatibility of white
  ink and color ink;
2. The printing feels soft and has good
  stretch resilience;
3. The ink is smooth enough to print at
   low temperature;
4. Provides fluorescent digital printing applications.

DTF Ink color:

K. C, M, Y, W, fluorescent color: FR, FG, FM, FY

Applicable to print head and model:

DTF ink for Epson I3200/DX5/DX4/DX7/DX11/4720/5113

Scope of application(DTF INK):

T-shirt, sweater, shirt, curtain, etc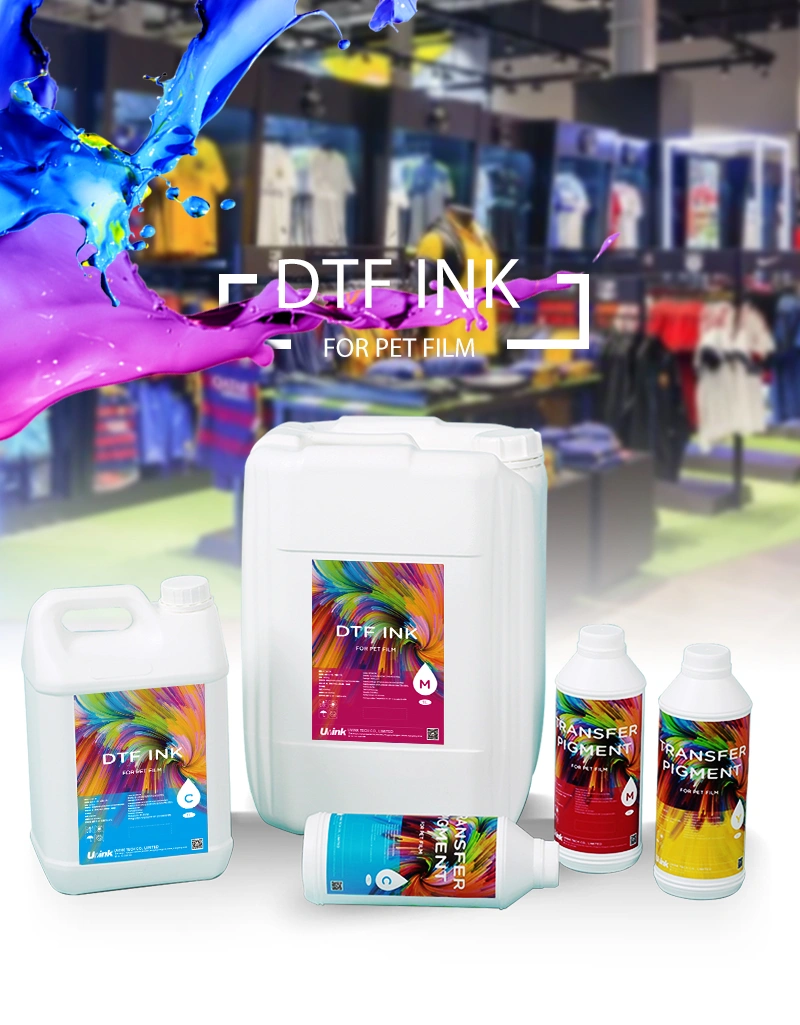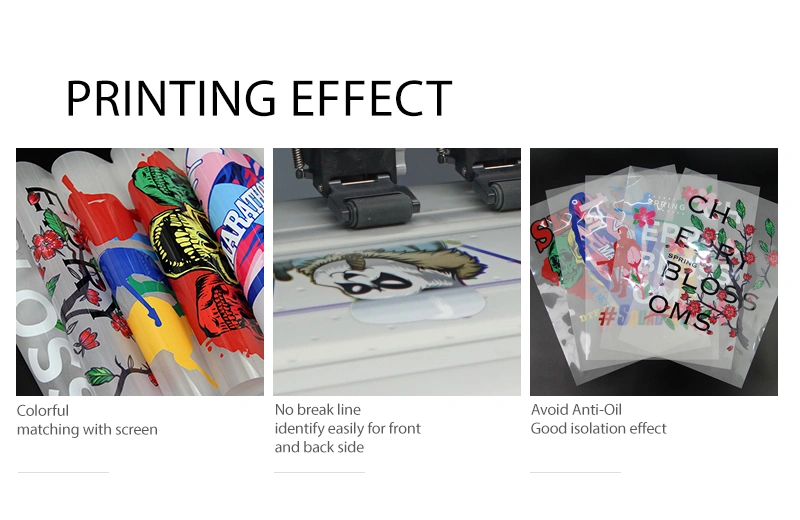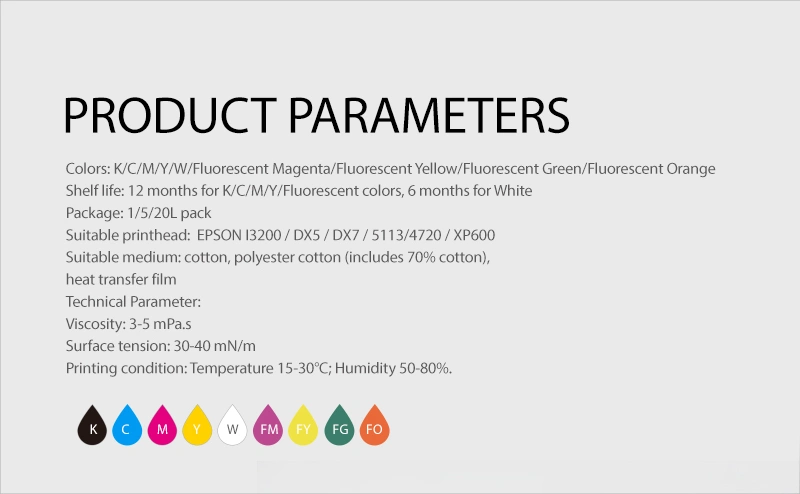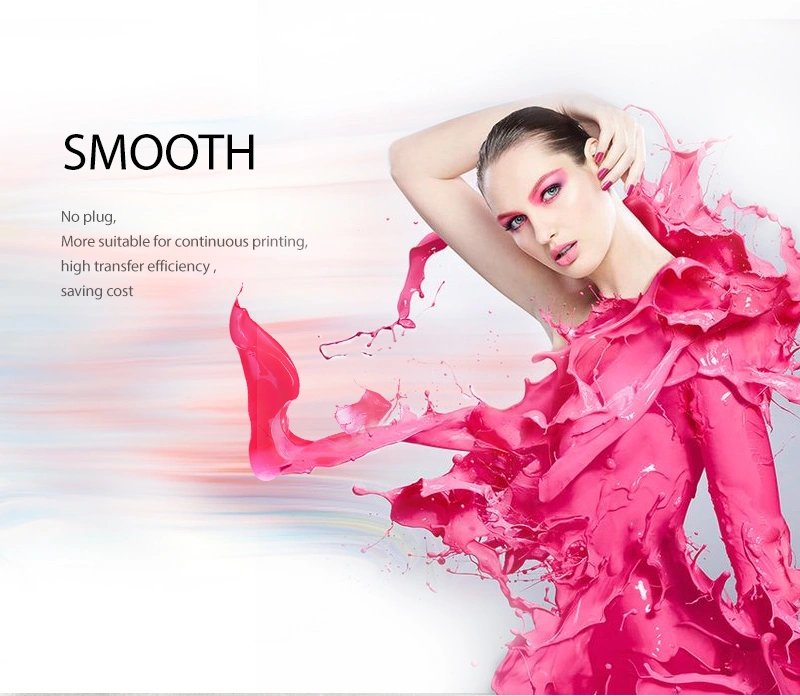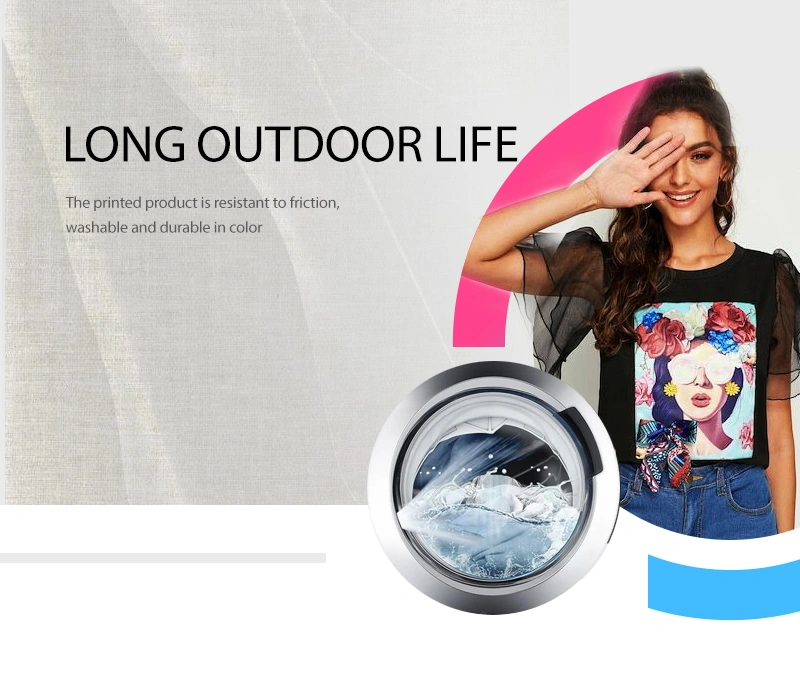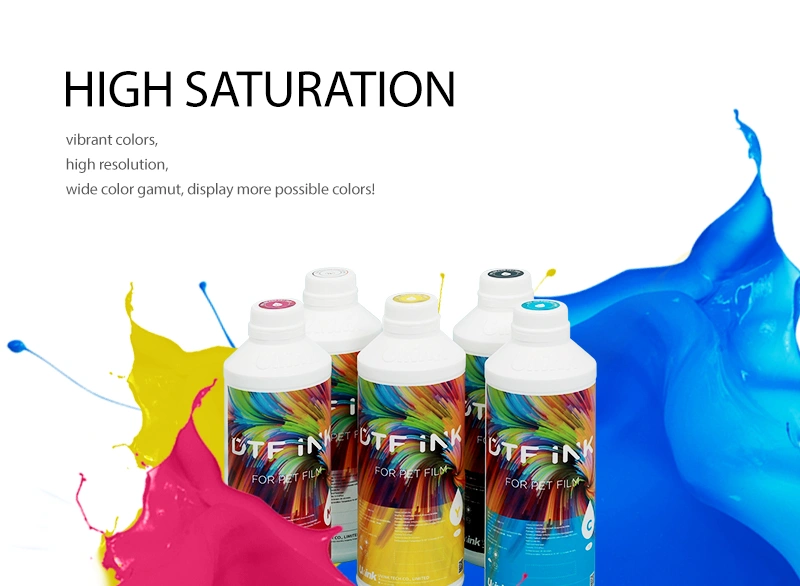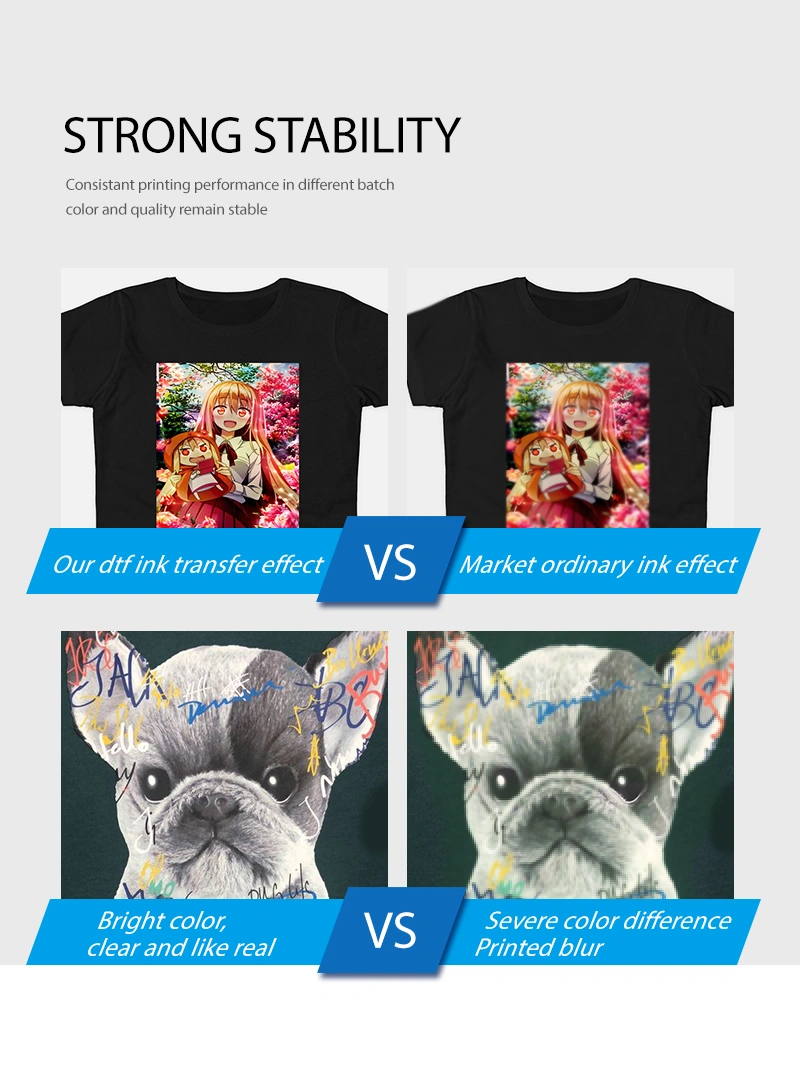 DTF ink  application: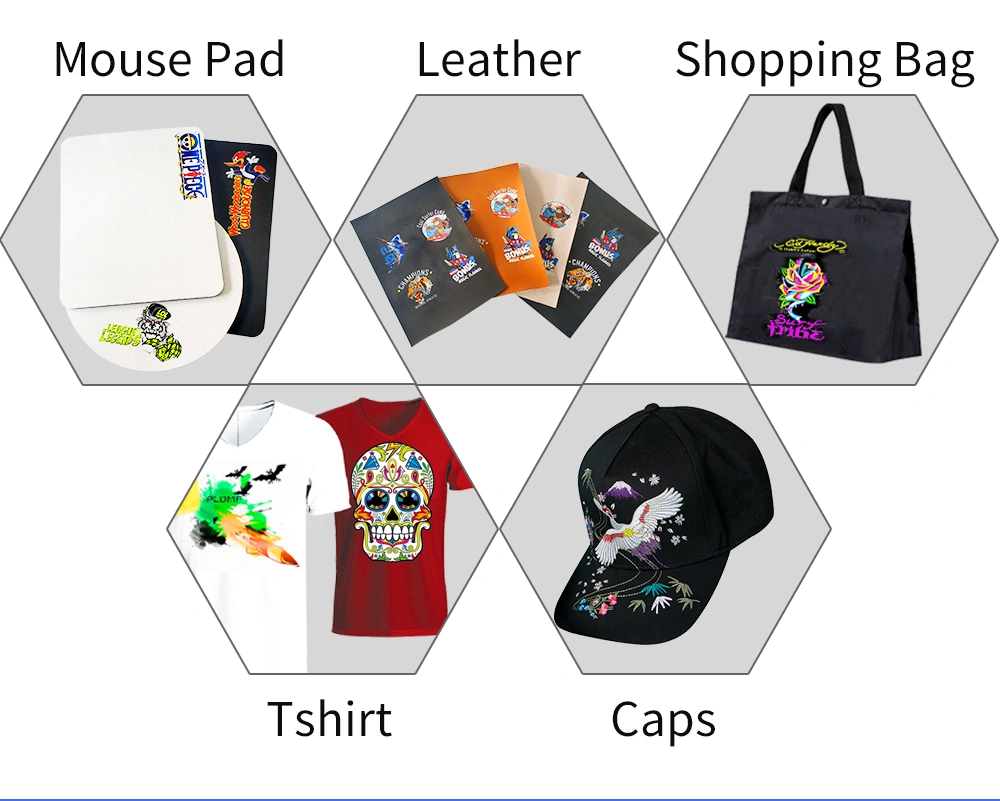 DTF ink usage process: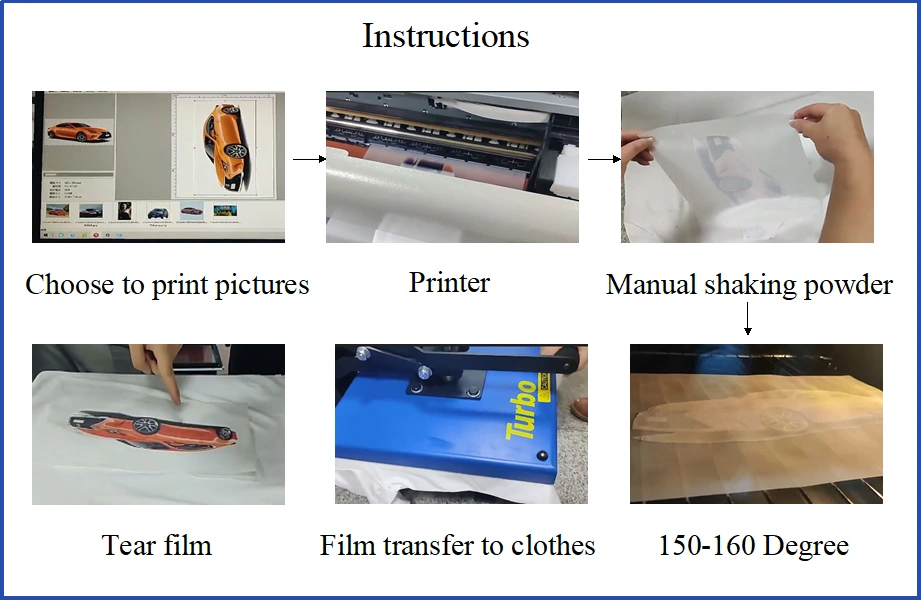 1.First Put Film Into Printer (We Have Double Sided Or Single Side)
Single Side: Matte Side Is The Printing Side Glossy Side Is Non-printing Side.
Double Sided: The Printing Surface Coating Can Be Buckled Off, The Other Side Cannot Be Buckled Off .
2.Print The Photo On Film
3.Put The Powder On Print Side( You Also Could Use Your Hard Shake Powder)
4.After Finish Shaking Powder ,Put The Picture Into Oven (About 95℃ Continued 2-3 Minute)
5. Next Is Put On Heater Machine (About 165℃ Continued 6-8 Seconds)
We can provide you with the following products and one-stop purchase service: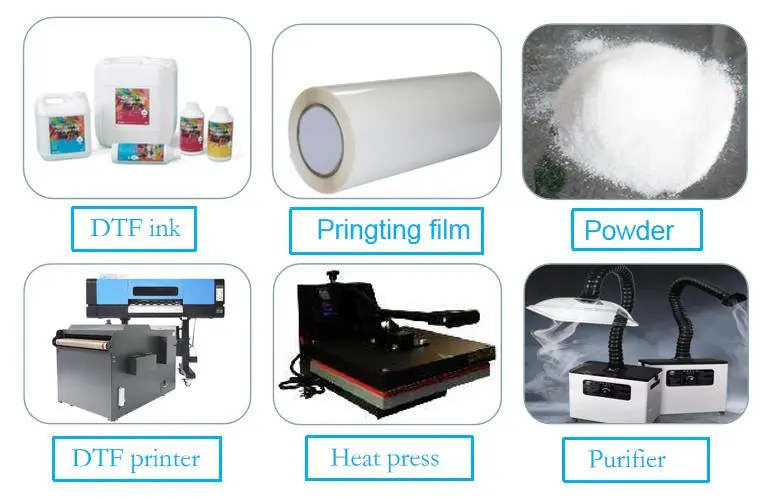 About our company: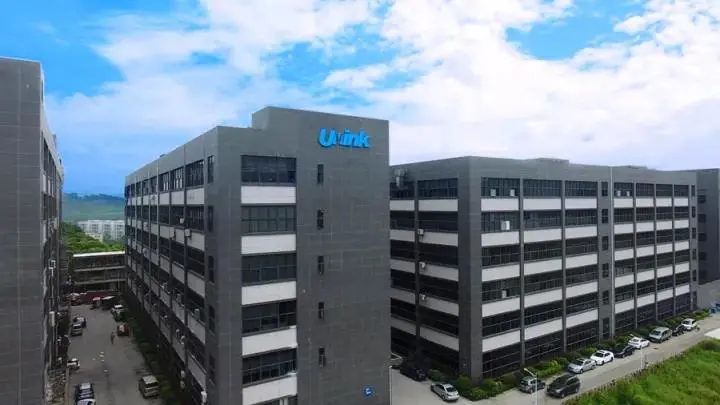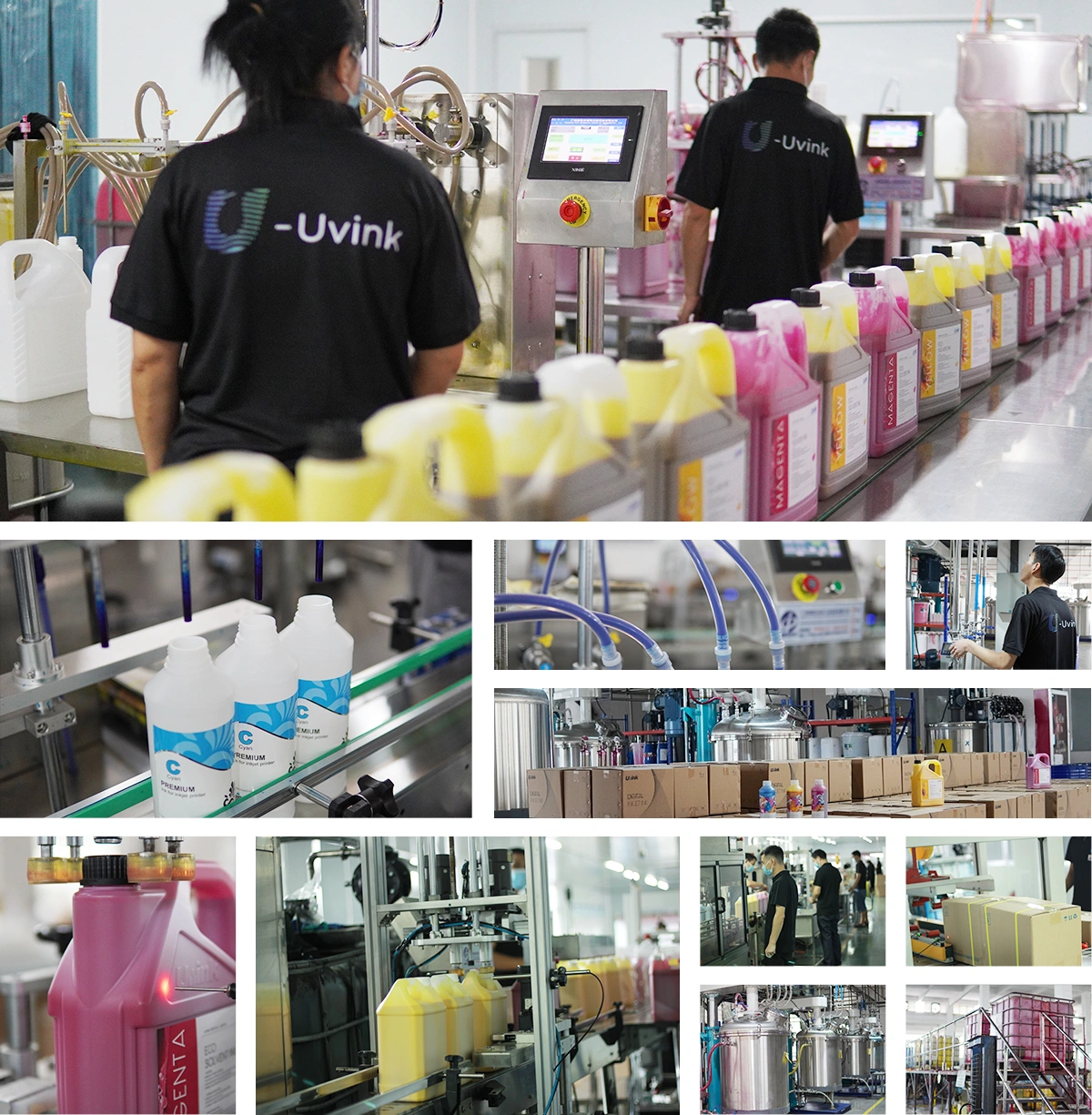 Dongguan Uvink Tech. Co., Limited has specialized in R&D and the sales of environmental-friendly
Eco/Solvent ink,UV Curable Ink,Sublimation Ink and DTG Pigment Ink, Dtf ink and Dye ink since 2003.
We have a dynamic sales and service team in the domestic ink-jet industry, meanwhile we get a good
reputation among customers in over 70 countries around the world based on premium ink quality.
With 18 years experiences in digital printing field,daily production capacity more than 30 tons,
we also offer customized Ink OEM and ODM services.The 30,000 square meter's new modern ink industrial
park will be put into operation soon.
Exhibition & Show: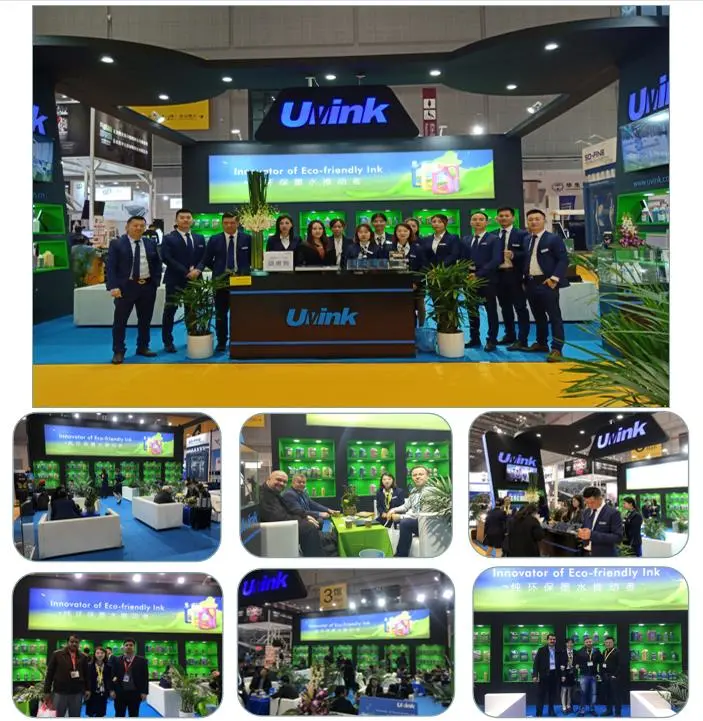 Customers visiting our company: