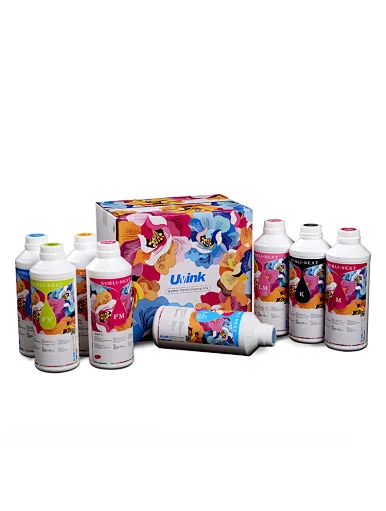 Sublimation ink
price
US $6.50 - US $15.00 / liters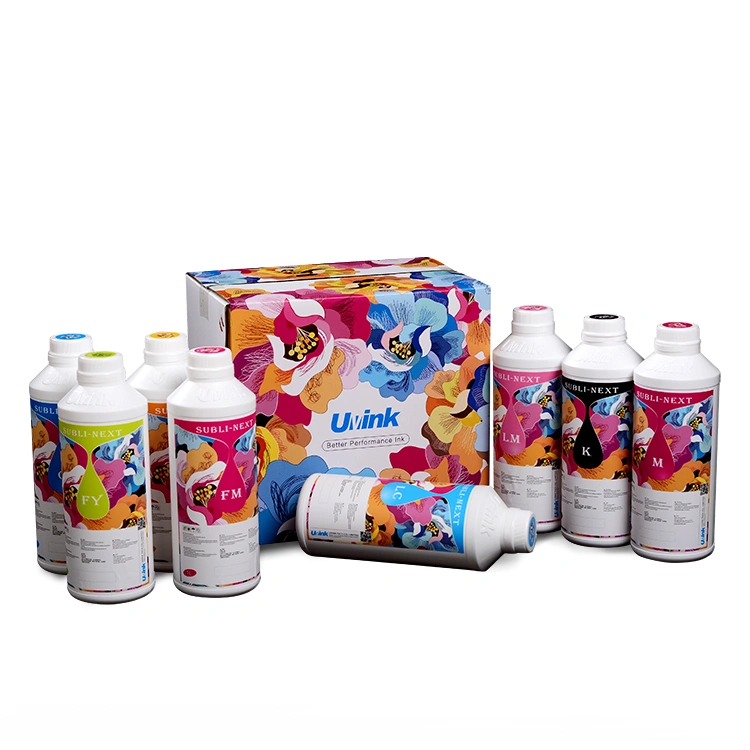 Product feature
* Ecological and environmental friendly.
* High ink transfer rate,vibrant colors.
* Excellent color fastness and scratch.
* Fluent printing,consistent stable colors.
* Suitable for heat transfer and Direct printing.

Print heads
Epson DX5/DX7/4720/5113/I3200/S3200
/Starfire/Kyocera/Konica heads

Package
1L Pack(Customized package is available)

Colors
Cyan, Magenta, Yellow, Black, L-Cyan, L-Magenta, Fluorescent-Magenta,
Fluorescent-Yellow





 
       Color Fastness of Sublimation ink
| | | | | | |
| --- | --- | --- | --- | --- | --- |
| color | Dry Scratch grade | Wet Scratch grade | Color | Light Resistance grade | Color Fastness to water grade |
| BK | 4~5 | 4~5 | BK | 5~6 | 4~5 |
| C | 4~5 | 4~5 | C | 5~6 | 4~5 |
| M | 4~5 | 4~5 | M | 5~6 | 4~5 |
| Y | 4~5 | 4~5 | Y | 5~6 | 4~5 |
| LC | 4~5 | 4~5 | LC | 5~6 | 4~5 |
| LM | 4~5 | 4~5 | LM | 5~6 | 4~5 |
Products application:
Polyester Clothing, Carpet, Curtain, Tent, Umbrella , Shoes, Sports t-shirts, etc.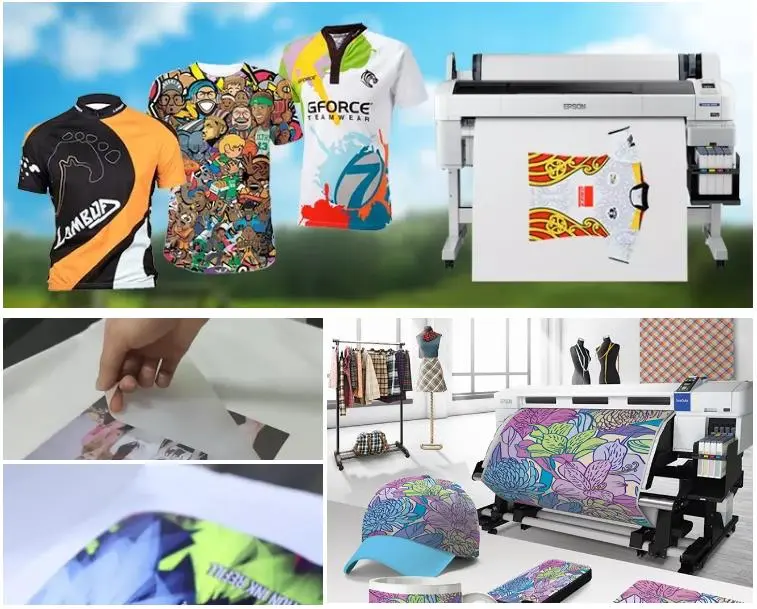 Features for Sublimation Ink1. Import raw material:
* Ideal for fast, economical medium- to-large volume dye-sublimation transfer printing
2. Advantages:
* Good reducibility, fadeless, great printing accuracy ;
* High resolution and transfer rate, easy to handle ;
* Vibrant colors, neutral blacks, sharp contours, and smooth gradations ;
* Good scratch resistance and washing resistance ;
3. MSDS offered :
* Slightly Smell without any HAPS ;
About our company: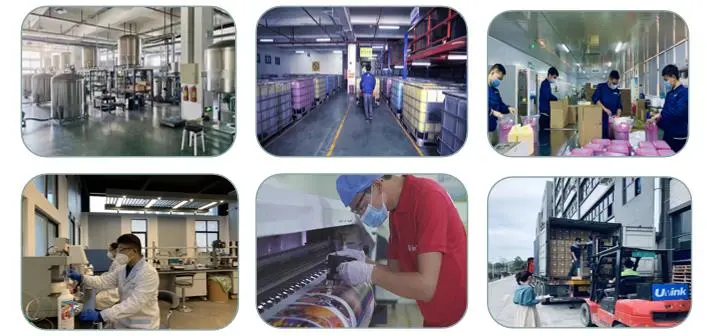 Dongguan Uvink Tech. Co., Limited has specialized in R&D and the sales of environmental-friendly
Eco/Solvent ink,UV Curable Ink,Sublimation Ink and DTG Pigment Ink, Dtf ink and Dye ink since 2003.
We have a dynamic sales and service team in the domestic ink-jet industry, meanwhile we get a good
reputation among customers in over 70 countries around the world based on premium ink quality.
With 18 years experiences in digital printing field,daily production capacity more than 30 tons,
we also offer customized Ink OEM and ODM services.The 30,000 square meter's new modern ink industrial
park will be put into operation soon.
Exhibition & Show: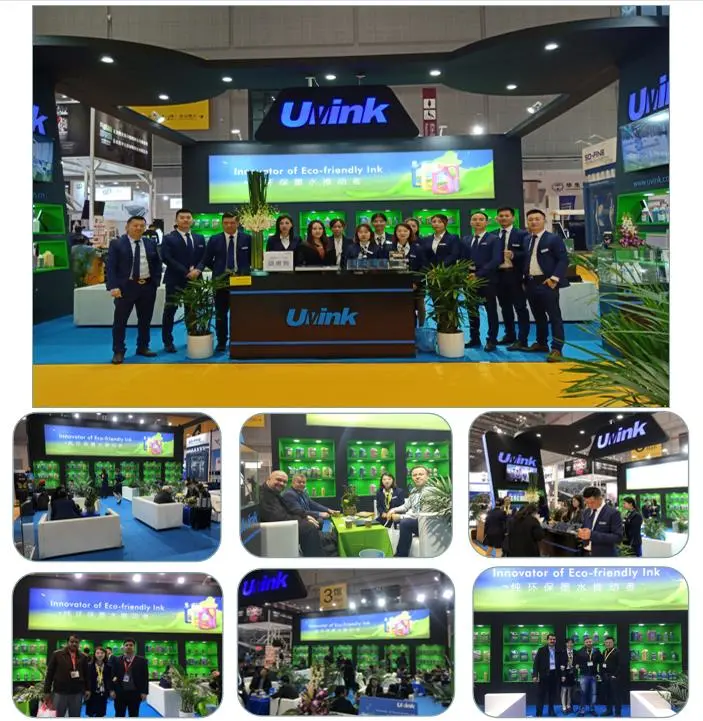 Customers visiting our company: