Is digital printing really environmentally friendly?
Is digital printing really environmentally friendly?
author: Uvink
2023-03-03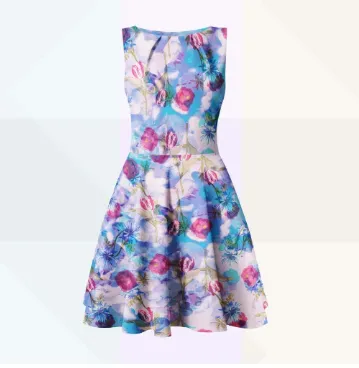 Features of digital printing: digital printing has the characteristics of low pollution,
low consumption, low emission, and high added value. In the context of the fast-paced
development of technology and art, how to apply digital printing innovation to silk clothing
is a question that practitioners need to think about. Through the application analysis of natural
realistic and abstract printing patterns, the article summarizes the corresponding design rules.
It believes that the design of silk clothing digital printing should mainly start from the
two aspects of application area and use technology, and explore the advantages of silk digital
printing in customization, flexibility The application advantages in the supply field provide
some references for the development of contemporary silk clothing design.

   In the 21st century, digital printing has been widely used to replace traditional printing.
The basic factors are: 1. High speed. 2. The printer has high precision. 3. Environmental
protection and no water pollution. Therefore, many young people who have just learned
about digital printing have questioned the printing speed and printing accuracy.
Is multimedia printing as environmentally friendly as advertised? To understand whether
digital printing is environmentally friendly or not, we must first think about how it works.
Traditional printing requires a lot of water, resulting in waste liquid, sewage, waste pulp, etc.
which have caused huge pollution to the natural environment and caused many difficulties
for people. Unlike traditional printing, digital printing is different from traditional printing
steps. During the entire printing process, no water and personnel are required to prepare
the color paste. After the machine is set up and the ink cartridges are installed,
the printing mode is turned on, and the machine equipment will use and distribute
the dyes according to the needs, and print the ink directly on the fabric.

   During jet printing, it avoids the generation of dyes in the process of mixing pulp and
the process of washing the printing machine. There is no discharge of dye solution and
color paste, and no pollutants will appear. Compared with traditional printing methods,
digital printing is more efficient. Environmental friendly. Therefore, many printing
manufacturers have realized the safety and environmental protection of digital printing,
and the application of digital printing is more extensive. Manufacturers can use it
for mass production, and can also use it for small batch customization,
which fully meets the printing needs of customers.