What is the role of polyethylene wax emulsion in printing inks?
What is the role of polyethylene wax emulsion in printing inks?
author: Uvink
2023-03-24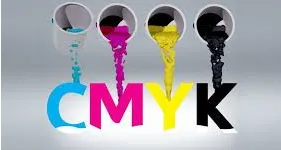 In the ink printing industry, in order to improve some performances of printed products,
polyethylene wax emulsion is often added to the uv ink system, which has anti-scratch,
wear-resistant, anti-adhesion, anti-fouling, waterproof and makes the paint film harder.
Good wear resistance. In the ink printing process, the commonly used temperature
range is between 50-200 degrees. The effect of polyethylene wax emulsion on the
abrasion resistance and gloss of varnish has a very large relationship with the particle size.
Polyethylene wax emulsions with larger particle sizes have better wear resistance
and are often used in water-based color inks.
   Polyethylene wax emulsion has anti-blocking properties in printing inks. Therefore,
some workpieces, such as wooden or metal objects, often need to be piled up in a short
time after coating. The progress of printing technology also requires inks to avoid smearing of
printed matter. Ensure the beauty of the product. Polyethylene wax can prevent sticking
and smudging caused by the accumulation and overlapping of printed matter, similar to coating,
which improves the quality of printed matter. Polyethylene wax is dispersed in aromatics,
which can increase the anti-sedimentation of coatings and inks. It also shows different degrees of
thixotropy, anti-sagging and positioning of metallic pigments. In addition, the polyethylene
wax emulsion has the properties of reducing agglomeration, plucking, and antifouling,
which improves the performance of the ink in the printing process and improves
the quality of the product.
   The polyethylene wax emulsion with smaller particle size has good gloss, but the abrasion
resistance will be worse under the same amount. As the particle size becomes larger,
the wear resistance of the varnish will be greatly improved. This is because the particles of
polyethylene wax emulsion with large particle size can protrude more from the surface of
the coating film after the varnish film is formed, and the wavelength of visible light is 400-700nm.
That is, when ≤200nm, light diffraction will occur, which can improve the gloss of the coating.
It is generally believed that the greater the particle size change of the wax emulsion, the more
obvious its gloss effect; in addition, there is a certain relationship between the gloss of
the coating and the crystallinity of the wax.
   Wax additives with different particle sizes have large performance differences in water-based
uv inks. They should be selected or used in combination according to different needs.
The ethanol resistance of different wax emulsions also varies greatly. Pay attention during use.
If you want to To use a polyethylene wax emulsion with good matting performance, you can
choose a polyethylene wax emulsion with a coarser particle size, and at the same time,
the ability of the dispersed particles to migrate perfectly to the surface of
the paint film is also required.