How to improve the printing quality of uv ink?
How to improve the printing quality of uv ink?
author: Uvink
2023-04-11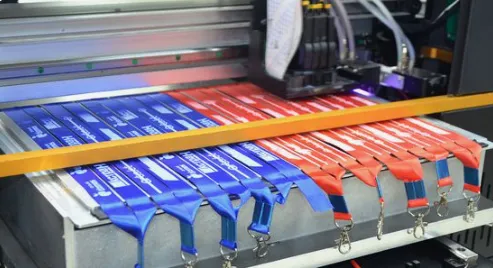 Ink is the most consumed consumable for uv flatbed printers, and it is also the basic factor of
printing. Without ink, printing cannot be performed. The quality of the ink determines the quality of
the printing effect, and it will also affect the uv flatbed printer itself. If you want to improve
the print quality, you need to make constant adjustments.
   Reduce the ink layer thickness of the uv flatbed printer, because the effect of adhesion is related
to the degree of photocuring of the uv ink, and reducing the amount of uv ink will promote
the adhesion to the substrate. For example, in the process of large-area printing, because
the amount of ink supplied is too large and the ink layer is too thick, during uv curing, the surface
layer of the ink is cured while the bottom layer is not cured. Once the ink is falsely dry, the bonding
force between the bottom layer of the ink and the surface of the substrate will become poor,
which will cause the ink layer on the surface of the printed matter to fall off due to surface
friction during the subsequent processing.
   Keep the ink clean. If the ink contains impurities or the dust in the production process adheres
to the surface of the uv lamp tube, the intensity of the ultraviolet light will be weakened, thereby
greatly reducing the curing quality of the uv ink. Therefore, after the uv lamp tube has been
used for a period of time, it should be Remove the light box, use a clean soft cotton cloth dipped
in absolute ethanol to gently wipe the surface of the uv lamp to ensure it is clean and bright.
To solve the problem of insufficient adhesion of uv ink, corona treatment is performed on the
printing material to change its polarity and increase the binding ability of uv ink to its surface,
thereby improving the adhesion of uv ink.
   Uv ink itself has some disadvantages, and its safety needs to be improved. Although uv
ink is currently relatively environmentally friendly, before uv curing, the leakage of uv light
and the monomers in uv ink will still have many effects on the human body.