Reasons and improvement methods of uv ink dropping.
Reasons and improvement methods of uv ink dropping.
author: Uvink
2023-01-04
   Coating defects, conventional films are divided into two types: with coating and

without coating, and the reasons for ink loss caused by film coating defects are

also divided into two cases: for film materials with coating, if the surface coating is

not firm enough, the ink adhesion will be poor; However, uncoated film materials

often lose ink due to poor fastness of the surface layer to the ink.

   Ink drying and tension. In the printing process, ink drying and tension may also

cause ink loss. Specifically divided into: the printing ink layer is too thick to dry

thoroughly; The uv lamp has insufficient energy and the lamp tube is aging, and

the reflector of the lamp tube is aging, resulting in insufficient drying and curing of

the uv lamp and non drying of the ink layer; Excessive drying of ink will lead to

material deformation and ink layer falling off. Check whether the uv lamp tube is

aged, and clean the reflector. Generally, the service life of domestic uv lamps is

about 500-1000 hours, and that of imported lamps is about 1000-2500 hours.

Please refer to the actual use for details. It is recommended that the printing factory

should clean the uv lamp every half a year or so to ensure normal use.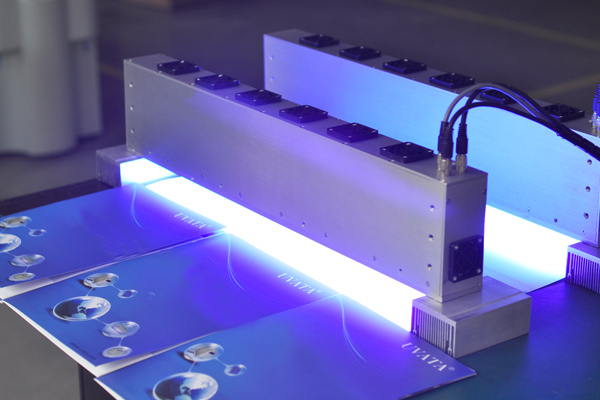 The matching of ink and materials, finally, the matching degree of ink and materials

will also lead to ink loss to a certain extent. For example, the use of ink molecular

tension is too large to form a uniform ink layer on the surface of substrate materials;

Or the use of ink models beyond the warranty period or inferior domestic brand

inks will cause ink loss.