How to save heat transfer paper?
author: Uvink
2023-03-31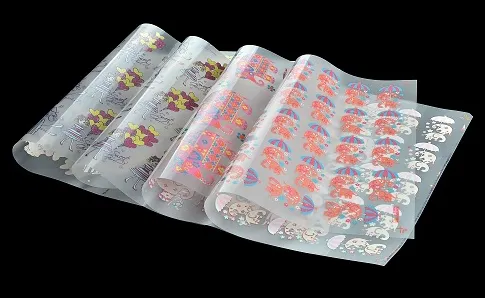 Thermal transfer paper and sublimation ink are the consumables of the thermal transfer
process, which also affect the quality of thermal transfer printing. Thermal transfer paper
uses sublimation ink to print various patterns on a special kind of paper, and then
the pattern is then transferred to the product by means of temperature and pressure.
The paper in this thermal transfer process is called thermal transfer paper. Transfer printing
refers to the printing process in which dyes are transferred to fabrics via transfer paper.
Purpose: Use the temperature and pressure of the heat press machine to transfer
the picture on the transfer paper to the substrate, which is heat transfer paper; the transfer
printing paper is controlled by a certain time, temperature and pressure,
and the picture is printed on the on cloth.
   In order to ensure the quality of thermal transfer printing, the preservation of thermal transfer
paper is also very important. The warranty period of sublimation transfer paper is 7 months.
When using transfer paper, customers should use it in advance and use it first. Sublimation
transfer paper should be placed in direct sunlight, avoiding a cool and dry place, such as
in an air-conditioned room with constant temperature and humidity for better results.
The ideal storage conditions are relative humidity of 40-70%, temperature of 10-30°C,
and stacking to avoid moisture. For stacking, if it is in the shape of a pyramid, or separated
according to the width of the stack size, the number of stacked layers shall not exceed
the limit marked on the outside of the carton, generally no more than 5 layers.
   It is especially important to preserve the heat transfer paper that has been opened. It must
be packed in a plastic bag to prevent it from being used due to moisture. Before transfer,
you should use a heat press machine to lightly press the fabric to reduce the humidity of
the fabric. Temperature and humidity have a great impact on heat transfer materials.
Strict control of temperature and humidity should be carried out to avoid
affecting the production progress.