What factors determine the shelf life of uv inks?
What factors determine the shelf life of uv inks?
author: Uvink
2023-04-25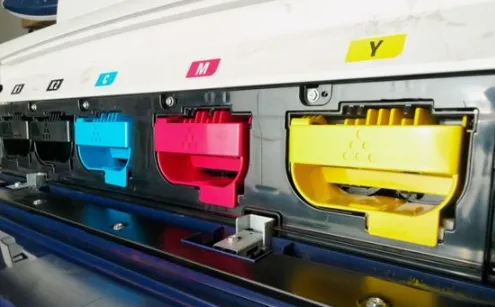 Uv ink does not use any solvent, does not produce solvent volatilization during the printing
process, which is beneficial to environmental protection and the personal health of workers,
has good stability during the printing process, fast drying speed, saves heat energy, and
the reproducibility of color density is better than ordinary Ink, with excellent abrasion resistance,
water resistance, oil resistance and solvent resistance, etc. uv ink has a high ignition
point, is not easy to burn, and is relatively safe to use.
   One of the factors that affect the stability of uv ink is the storage environment. The correct
uv ink packaging should be a plastic bucket rather than a metal bucket. This is because
the plastic container has a certain degree of oxygen permeability, which can ensure
the distance between the surface of the uv ink and the container cover. There is a certain
amount of air in between. These air gaps greatly reduce the crosslinking reaction of uv ink,
and oxygen will inhibit the drying of uv ink to a certain extent. Another factor that affects
the stability and storage of uv ink is the ambient temperature. Whether it is in a barrel or in
the ink tank of an inkjet printer, the high temperature of the environment will cause premature
reaction and crosslinking of uv ink. Many printing factories must heat the uv ink to adjust
the ink when dispensing ink in winter; but if the oven temperature is too high,
the photoinitiator of the uv ink will be cross-linked and hardened in advance,
which will directly affect the storage of the adjusted uv ink. time.
   Adjustments to the original uv ink formula may also affect the stability of uv inks on the shelf.
Different brands of uv ink have different shelf life, most of them have a shelf life of 12 months,
and additives, especially catalysts and photoinitiators, may shorten the shelf life of the ink.
In addition, when ultraviolet light shines on the unsealed ink cartridge through the window,
it will also affect the shelf life of uv ink, so you can add appropriate anti-ultraviolet absorbers
or stabilizers to extend the signal shelf life of uv ink.