What should be paid attention to when using uv fluorescent ink?
What should be paid attention to when using uv fluorescent ink?
author: Uvink
2023-02-24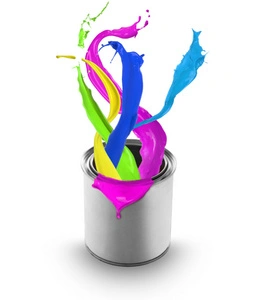 1. UV fluorescent ink is not absolutely colorless or has absolutely no trace,
so please pay attention when using it. On pure white paper, even if completely
transparent and colorless varnish is printed, there will be a visual difference
due to the difference in refraction and reflection coefficient between paper
and varnish, resulting in the difference between oil stains and paper surface brightness.

2. When printing on paper, UV fluorescent ink is generally used as the final
background color, otherwise it will be covered by other inks and affect the fluorescent
effect. When printing on transparent plastic, the situation is different. The fluorescent
ink is used as the final color for external printing, and the first color for internal printing.

3.UV fluorescent ink can only reduce imprinting under the following specific conditions:
pattern or text is changed from color block to line; fluorescent ink is best printed on
the part with background color, which is beneficial to cover fluorescent ink trace;
better absorbency should be selected Paper, invoice special paper absorbs ink better
than copper plate and cardboard. For printed products with special requirements
for invisible effects, colorless ink can be printed in the first pass.

4. Factors affecting the brightness of fluorescent inks: paper factors. Bond paper or
paper without fluorescent whitening agent should be selected, so that the fluorescent
effect is ideal. When printing on paper with whitening agent, the fluorescent effect
will be significantly weakened. In short, the more whitening agent content in the paper,
the weaker the fluorescent effect , and vice versa, the stronger it is, so paper with
low brightener should be selected as much as possible. Ink layer thickness. The thinner
the printed ink layer, the weaker the fluorescent effect, the thicker the ink layer,
the stronger the fluorescent effect, but at the same time the more obvious the imprint.