Basic principles of clothing hot stamping
Basic principles of clothing hot stamping
author: Uvink
2022-12-20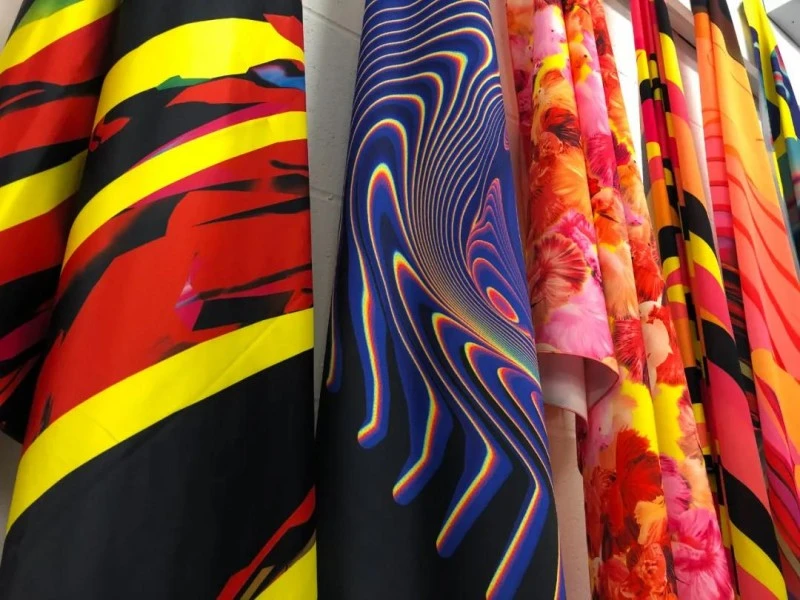 Basic principles of clothing hot stampingFirst, the pattern is printed on the pet film coated

with release agent. After drying, the patterned film is ironed to the surface of clothes or other

fabrics through high temperature and high pressure, leaving the pattern and tearing away the

waste film to complete the hot stamping process. Therefore, this way, it is called "hot stamping",

also called "heat transfer hot stamping". This way of hot printing, almost suitable for all clothing,

all cloth, the premise is to face different cloth, have to take different printing process. Especially

the high elastic drawstring cloth, the cloth itself has strong elasticity. At this time, if the glue coating

is not used properly, it will be made into clothes and worn. When doing outdoor activities, the

pattern parts will be easy to crack due to the intense stretching and exercise of the limbs, which

will affect the quality of the clothes and eventually the reputation of the ground.

Basic principles of clothing hot stamping.Clothing hot stamping, and can be subdivided into

gum hot stamping and inkjet hot stamping. Gelatinous hot stamping suitable for batch operation,

need to use a large four-color printing press to print, and then apply back glue after printing. Plate

making fee and boot fee are relatively high, usually more than 500 copies can be used in this

process, otherwise the cost is too high. The proofing fee is usually several hundred yuan. Inkjet hot

stamping refers to the need for inkjet printer printing on special transfer paper, can be single

printing, so the proofing cost is very cheap, only need dozens of yuan, suitable for family workshop

operation, but not suitable for printing dark clothes.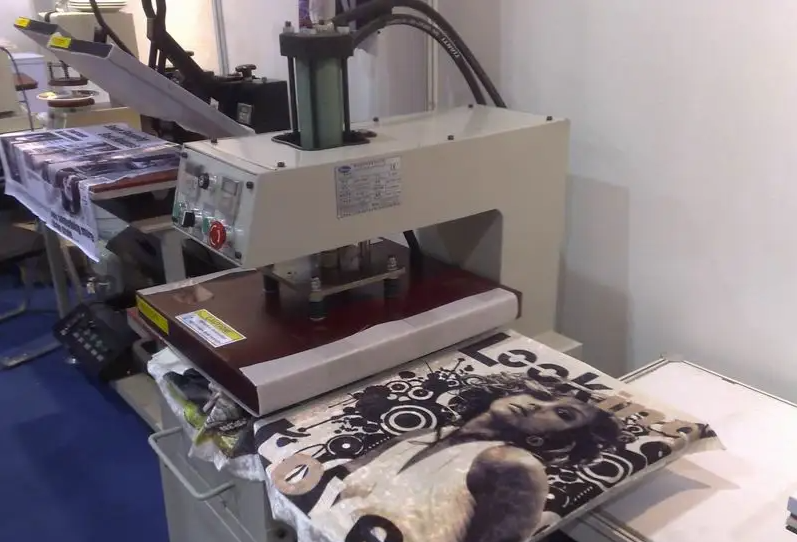 Gelatine clothing hot stamping advantages: it can print high-precision photos of characters and 3D game

animation patterns, such as colorful, full of layers and delicate colors, which can be very close to the

computer design draft. Disadvantages: The hand feel is not perfect. When touching with the hand,

there is a gelatinous feeling, just like a piece of plastic film close to the skin. When the pattern is too

large, this dress will have a stuffy feeling on the body, because it is not breathable. If only for clothing

products to do small pattern decoration, it is best. Of course, do luggage products, do not have to

worry about whether it is breathable.

Ink, T-shirt cloth, transfer paper are divided into two categories: sublimation class and hot stamping

class, sublimation class: the use of sublimation ink and sublimation paper, ordinary paper can also

be printed, but the transfer effect is not complete, the color is poor; You can print cups, plates, and

chemical fiber T-shirts containing less than 40% cotton, such as mercerized cotton, sublimated

cotton, sports cotton, bead cotton and other types of T-shirts. Hot stamping: Use special pigment

ink for hot stamping, such as DTF ink, use cotton printing T-shirt, transfer paper light paper, printer

usually uses Epson series such as EpsonXP600.