What are the advantages of uv ink in the offset printing industry?
What are the advantages of uv ink in the offset printing industry?
author: Uvink
2023-02-22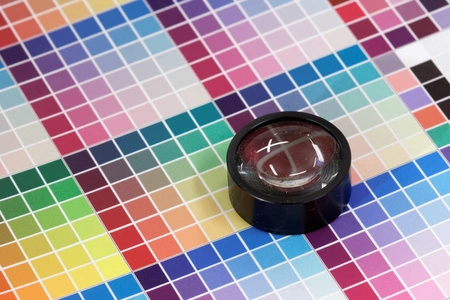 uv ink dries fast. The uv ink is cured immediately after being irradiated by the line,
and its drying speed is usually 0.3-2 seconds, so it is suitable for high-speed printing
or immediately post-processing the printed matter, which can shorten the operation
cycle and improve labor productivity. Compared with gravure printing, uv ink does
not need to use organic solvents, which can save oil resources, reduce damage to
our living environment, and save the cost of air purification. The working environment
and health issues of workers have been improved.

   Ink consumption is small. For the same printed matter using ink printing, uv ink
generally only needs to use 1/3 or 1/2 of the amount of infrared drying ink to achieve
the same printing effect. Compared with hot air drying or infrared drying, it has
the characteristics of low energy consumption, and at the same time, the temperature
rise of the printed matter surface after being irradiated by light is small. The uv ink
will not cure before the ultraviolet light is irradiated, which can reduce the time for
cleaning the printing plate and the blanket. Inks are not limited by the type of substrate,
and can be printed on cheap paper or non-absorbent materials such as plastics,
metals, ceramics, and glass.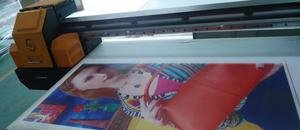 The floor area is small, the equipment is simple, and the device only needs to be
equipped with an ultraviolet lamp, and does not need a long drying tunnel like an
infrared device. Because the ink is cured by polymerization after being irradiated by
ultraviolet rays, the entire ink layer is a network cross-linked structure, the ink film is dense,
hard, friction-resistant, scratch-resistant, and the printed product is bright and
has a good texture.