What are the characteristics of uv flatbed printers?
What are the characteristics of uv flatbed printers?
author: Uvink
2023-03-24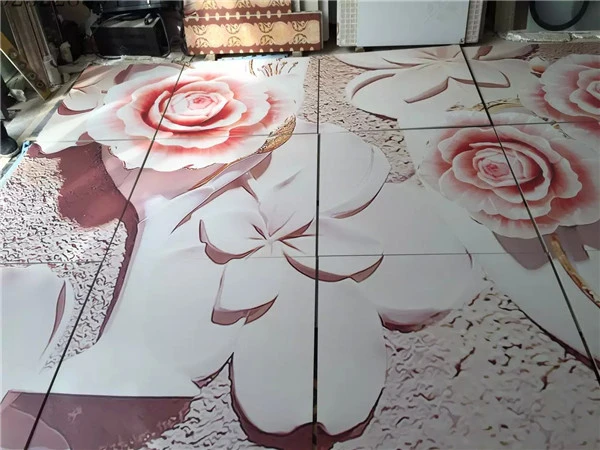 What are the characteristics of uv flatbed printers? Whether it is the advertising industry,
the acrylic industry, the tile background wall industry or other flat material industries, flatbed
printers are becoming more and more popular, and they are also appearing in more and
more companies. Its many advantages are also slowly Recognized by the market,
more and more customers have begun to understand and use it further. In order to let
everyone know more about flatbed printers, an in-depth introduction will be made to
their features or advantages.
   Uv flatbed printer has a wide range of printing materials, suitable for any material,
and has a wide range of surfaces. Unrestricted materials: It can print many industries,
such as background walls, mobile phone cases, acrylic, advertising, glass, etc.
The equipment adopts the principle of piezoelectric inkjet, without contact with materials,
and can print a variety of materials widely, allowing printing Materials are not limited.
   The uv flatbed printer is easy to operate: the computer controls the equipment, and after
the software is set up, the subsequent automatic printing saves labor. And the printing
pattern can be changed at any time, just need to set it up in the computer software. No water,
no sewage, the flatbed printer is controlled by a computer, inkjet on demand, no waste,
no waste water pollution, no noise during the printing process. A pollution-free green production
process has been realized. There is no need to make a sieve, and there is no cost for making
a sieve, which reduces time and saves printing materials, and reduces labor costs. Therefore,
labor costs and raw material costs are reduced a lot. At the same time, the printing cost of
the flatbed printer itself is also very low.
   Uv flatbed printers can be customized, and can print photos, portraits and other patterns
without limitation. White ink can be used to print images with embossed effects. The printed
pattern visually presents a 3D effect, making the color printed pattern lifelike and uneven to
the touch, which improves the added value and allows designers to have more room to play.
More importantly, , The printing process is not troublesome at all, just like a household printer,
it can be formed once and dried immediately, which is unmatched by ordinary production technology.