The development of eco solvent ink.
author: Uvink
2023-04-21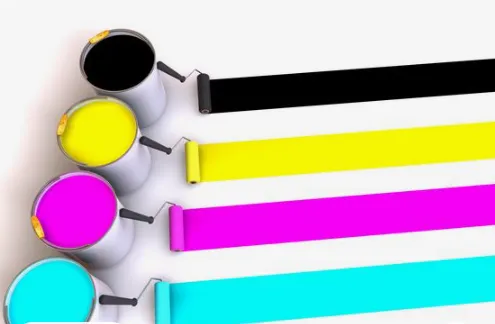 Inkjet inks can be roughly divided into water-based inks, solvent-based inks, and uv-curable inkjet
inks according to their main components. The main characteristics of water-based ink are low cost,
no pollution, and bright colors, but because of the slow volatilization rate of water, the main
component of water-based ink, the inkjet picture made by water-based ink is not easy to dry
and be absorbed by the medium. It is mainly used in paper and various fibers. The class is
the substrate, on the coated medium. Generally, the screens made of water-based ink are
mainly used indoors due to their poor weather resistance, and solvent-based inks are
basically used in outdoor applications.
   Since the eco solvent ink takes into account some advantages of both water-based ink and
solvent-based ink, it can be said that it has developed rapidly between water-based ink and
solvent-based ink. In 2004, the world-renowned I.T. Strategies company conducted a survey of
149 image production companies and found that 75% of customers have purchased or are
planning to purchase weak solvent inkjet printers, and only 25% of customers do not intend
to buy. The market demand for ink machines is very good.
   Compared with solvent ink, the biggest advantage of eco solvent ink is its friendliness to
the environment, which is mainly reflected in the reduction of volatile VOC and the no longer
use of many toxic organic solvents. It is no longer needed in the production workshop of
weak solvent inkjet printers Ventilation. Compared with water-based ink, eco-solvent ink not
only maintains the advantages of high precision of the picture produced by water-based ink,
but also overcomes the disadvantages of water-based ink, such as the harshness of
the substrate and the fact that the produced picture cannot be used outdoors.
Therefore, eco solvent ink is between water and solvent ink, taking into account the advantages of both.