What is the function of solvent?
author: Uvink
2023-03-14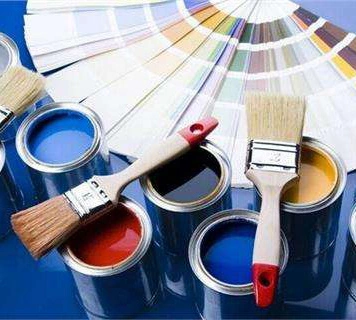 The function of the solvent is the ability to dissolve the resin. The organic solvent dissolves
the resin or additives, making the ink a uniform liquid with fluidity and dispersing the pigment,
which helps the ink to transfer from the plate to the printed material during printing. , It also
contributes to the adhesion of the ink to the printed material. Moisturize and disperse the color,
have good stability to the ink, and have no adverse effects on the hue change, tinting strength,
printing, color distribution, precipitation, coagulation, etc. of the color. Regarding the ability to
adjust viscosity, organic solvents are low-viscosity liquids, which can reduce their viscosity
when added to the ink. Therefore, the optimum viscosity value can be adjusted according to
the printing speed and the depth of the plate in order to achieve the best results.
   The ability of the printing ink solvent to adjust the drying speed. In gravure printing, the drying
speed of the ink can be adjusted according to the printing speed, drying capacity, climate
conditions, pattern area, etc., to achieve the ideal requirements. Usually, there are standard
solvents to remove Just adjust it. However, due to different conditions, sometimes it is not
possible to use only standard solvents, but to use fast-drying solvents or slow-drying solvents
to meet the requirements. The most important feature of the diluent is the ability to adjust
the drying speed and dissolve the resin. Improve the infiltration of the ink on the printed material,
and the surface of the printed film is also very difficult to be infiltrated by the gravure ink,
which hinders the transfer of the ink, damages the printing effect, and the printing fastness is
not good. If an organic solvent with a surface tension similar to that of the printed material is used,
the wetting of the ink to its surface can be improved, which helps to overcome
the above-mentioned shortcomings.
   The solubility or penetration of the printed material, such as polyvinyl chloride, can be dissolved
in organic solvents, because the solvent in the ink can dissolve the surface to a certain extent,
which can improve the adhesion, and the printing fastness is good. Even insoluble films.
Such as ethylene, polypropylene, polyester, etc., due to the expansion of the solvent, its affinity
with the solvent can increase the bonding force. Therefore, in the manufacture of inks,
if the solvent is designed to have no affinity for the film, good print fastness can never be obtained.