The importance of photo machine in advertising industry.
The importance of photo machine in advertising industry.
author: Uvink
2022-12-14
The importance of photo machine in advertising industry.In recent years, most of

the precision advertising ink-jet pictures seen in shopping malls, roads and other public

places are printed by using photo machines. There are also studios, decorative paintings

and other industries in use, which shows how important he is in the advertising industry.

The photo machine belongs to a large inkjet printer. The inkjet printer can be divided into

solid inkjet printer and liquid inkjet printer according to the working principle.

The mainstream inkjet printer today is liquid inkjet printer.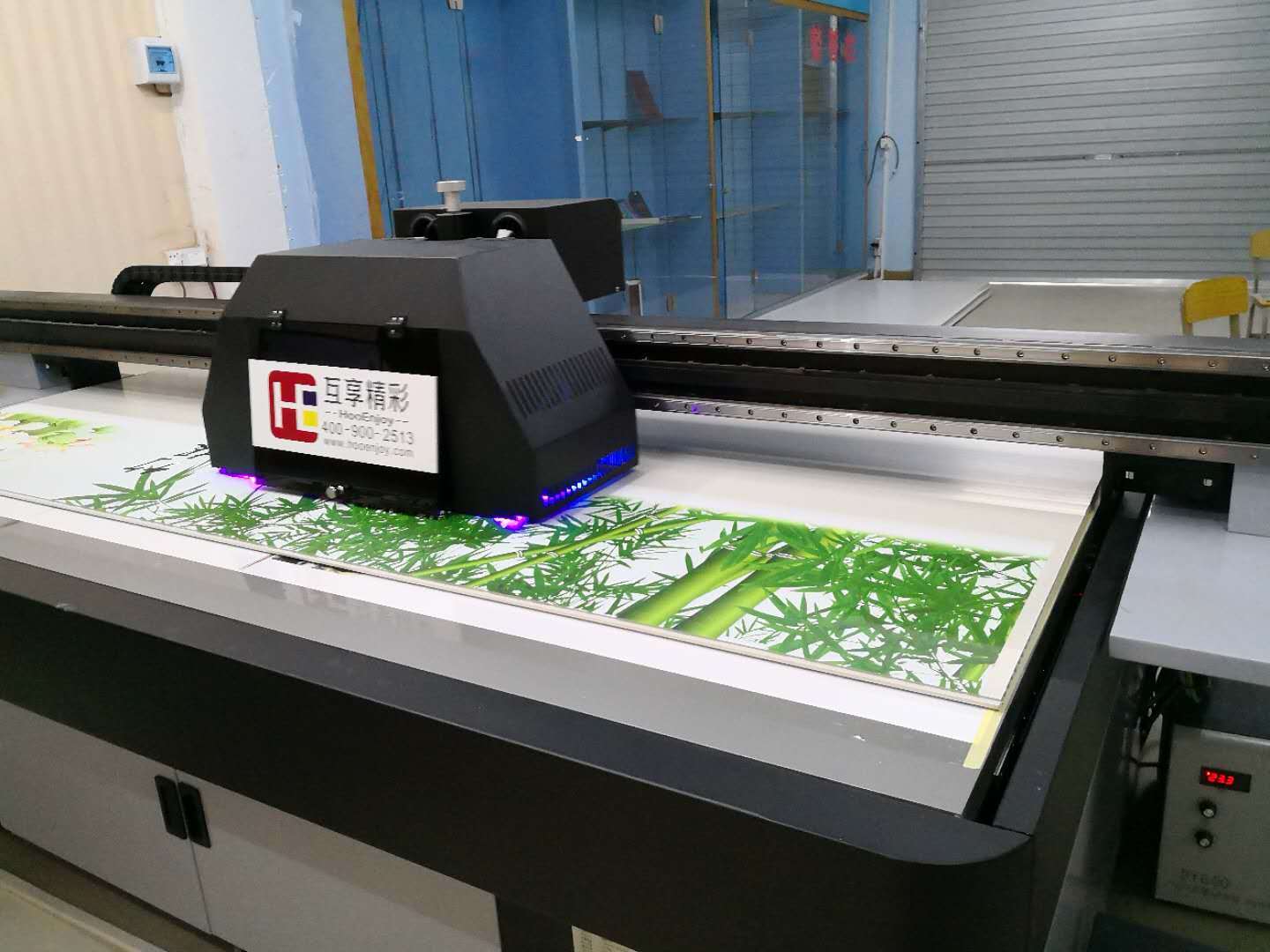 Liquid ink-jet can be divided into bubble type and liquid piezoelectric type. Bubble technology

is to make the ink bubble by heating the nozzle and spray it onto the printing medium. Ink is

prone to chemical changes at high temperatures, and its properties are unstable, so the

authenticity of the printed color will be affected to a certain extent; On the other hand,

because ink is ejected through bubbles, the directivity and volume size of ink particles are

not easy to master, and the edges of printing lines are easy to be uneven, which affects

the printing quality to a certain extent.

  Piezoelectric ink-jet technology, the ink is ejected by a nozzle similar to thermal responsive

ink-jet technology, but the ink droplets are formed by narrowing the area where the ink is

ejected. The reduction of the ejection area is controlled by applying voltage to one or

more piezoelectric plates in the ejection area.