Concept of UV ink
author: Uvink
2022-12-20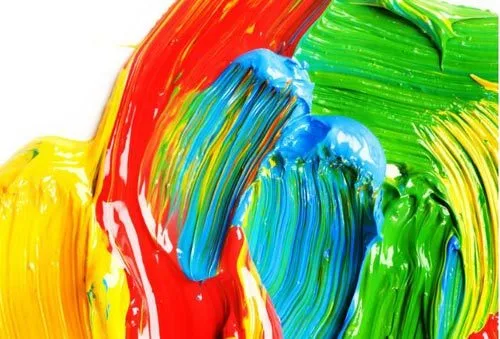 Concept of UV inkUV (ultraviolet curing) ink refers to the ink that uses ultraviolet light of different

wavelengths and energies to polymerize the monomers in the ink binder into polymers under

ultraviolet irradiation, so that the ink can be filmed and dried. UV inks also belong to inks. As inks,

they must have bright colors (except for special cases), good printability, and appropriate curing

and drying rate. At the same time, it has good adhesion, wear resistance, corrosion resistance,

weather resistance and other characteristics.

Definition UV ink is a solvent free ink with fast drying speed, good luster, bright color, water

resistance, solvent resistance and good abrasion resistance. UV ink has become a more mature

ink technology, and its pollutant emission is almost zero. According to statistics, the annual

output of UV ink is about 16000 tons in Japan, 18000 tons in Europe and 19000 tons in North

America. It should be noted that water-based UV ink is a new research direction in the field of

UV ink. Because the viscosity of prepolymers in ordinary UV inks is generally very high, active

diluents need to be added for dilution, and the used diluents acrylate compounds have different

degrees of skin irritation and toxicity. Therefore, while developing low viscosity prepolymers and

low toxicity diluents, another development direction is to study water-based UV inks, that is,

water-based UV inks have been successfully developed with water and ethanol as diluents, And

has been applied in some printing enterprises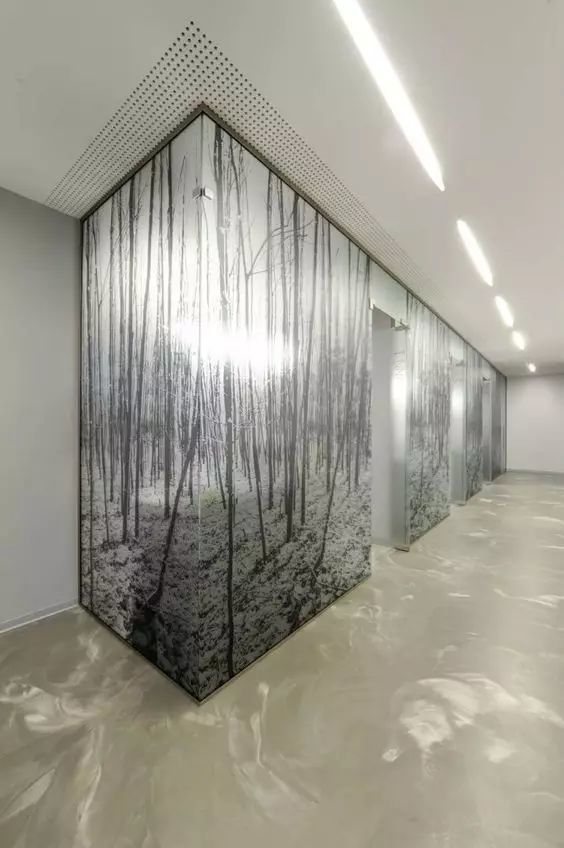 Concept of UV ink,Principle UV ink has the characteristics of selective absorption of UV light.

Drying is affected by the total energy of UV light source radiation and the distribution of light

energy at different wavelengths. Under the irradiation of UV light, UV ink photopolymerization

initiator absorbs photons of a certain wavelength, excites them to an excited state, and forms

free radicals or ions. Then, through intermolecular energy transfer, the polymerized prepolymer

and photosensitive monomers and polymers become excited states, resulting in charge transfer

complexes. These complex particles are continuously cross-linked and polymerized to form a film.

The prospect is that China is rich in rare earth resources, and there are many kinds of rare earth

luminescent materials, which are also widely used. The rare earth luminescent material can be

combined with the ink to make the photoluminescent safety signboard through screen printing,

and according to the different requirements of the place of use, environment and customers, the

PVC rigid low foaming PVC plate or flame retardant ABS material can be used to make the fire

safety signboard.

Concept of UV ink,Variety UV ink is an economical and efficient ink, which has covered all

printing fields. However, due to its higher price than solvent based ink, it is generally used in

high-end printing. UV inks include special packaging printing inks for UV grinding, UV freezing,

UV foaming, UV wrinkling, UV embossing, UV refraction, UV embellishment, UV light fixation, and

UV varnish. On the printing surface with metallic mirror luster, the drying equipment for UV ink

printing is UV polished by screen printing technology to produce a unique visual effect, which is

elegant, solemn and luxurious. It is mainly used for the packaging and printing of high-end and

elegant cigarettes, wine, cosmetics, health products, food and medicine.

Classification of printing technology: UV offset printing ink, UV screen printing ink, UV pad

printing ink, UV water-based ink jet

Classification of application fields: UV iron printing ink, UV metal ink, UV glass ink, UV plastic ink,

UV circuit board ink, UV photosensitive ink

Artistic effect ink UV ink, due to its fast drying curing characteristics, enables the ink to

show a unique texture effect on the printed piece, which is not available in other curing

methods. Foaming ink, ice ink, hammer ink, crack ink, crystal ink, varnish, wrinkle ink, etc.