What are the advantages and disadvantages of water-based inks?
What are the advantages and disadvantages of water-based inks?
author: Uvink
2023-03-30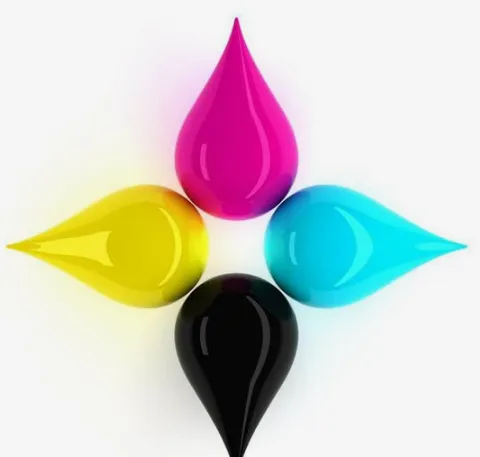 Due to the increasing demand of human beings for environmental protection, photocuring
technology is developing rapidly in European and American countries that are leading in
environmental protection and technology, and various technical patents and products are
developing day by day. Ink has become a key research object for scientists and technical
personnel in the field of ink. As people's requirements for environmental protection are getting
higher and higher, water-based uv inks will become a key research object for environmentally
friendly inks and are widely used in various printing industries.
   The biggest feature of water-based ink is that it has no pollution to the environment, has no
effect on human health, is not easy to burn, and has good safety. It can not only reduce
the residual toxicity on the surface of printed matter, make the printing equipment easy to
clean, but also reduce the fire hazard caused by static electricity and flammable solvents.
Therefore, in this sense, water-based ink is a new type of "green" packaging printing material .
Compared with solvent-based inks, the printing and coating amount of water-based inks will
be reduced by about 10%. In the case of the same printing area, the consumption of
water-based inks is 10% less than that of solvent-based inks, and water-based inks are
diluted with water, no need to add Solvents such as ethanol alcohol can also reduce printing costs.
   The adhesion of ink is indeed worse than that of solvent-based ink, but it is enough to print
on paper. There is no problem with the adhesion of ink for printing on paper, paper towels,
corrugated paper, kraft paper and other materials. The difference is reflected in some non-absorbent
inks. On the substrate, such as plastic film, bopp film, etc., but after corona treatment, the adhesion
of ink can also be achieved. For some special environments, such as soaking in water for a long time,
or in a high-temperature and high-humidity environment, as well as acid and alkali resistance,
it really needs to be strengthened.
  The glossiness of ink is not as bright as that of oil-based ink. After all, ink is diluted with water.
To solve the problem of glossiness of ink, you can increase the color concentration of water-based ink.
If it is still not enough, you can add a layer of varnish on the surface. The high temperature resistance
of water-based inks can generally reach about 160-200 degrees, which is very good. It is really
not as good as the high temperature of solvent-based inks, which can reach hundreds of degrees,
which also limits the scope of use of water-based inks.