How to keep the uv printer in the best working condition?
How to keep the uv printer in the best working condition?
author: Uvink
2023-03-02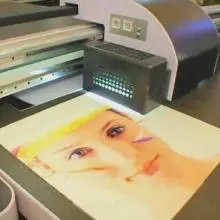 UV printers are rapidly occupying the printing industry market. The cpu, memory,
and hard disk lamp electronic components of uv printers are sensitive to static electricity,
and they must also avoid contact with humid air. The print head inside the machine also
needs to be well protected and maintained. In addition to these, how do we usually better
operate the uv printer? How to operate better 1. Keep the uv printer in the best working
condition. uv printers are expensive. If you want it to create the highest benefits and print
the best patterns, you must be diligent in maintenance to keep it in the best working
condition. uv printers are easy to operate, but users should still develop
good operating habits.

   The operation method of switch machine is very simple, there are many control keys on
the switch machine panel, and there is also a power control key, and the power switch
is not directly connected to the external power supply, but has its own unique related
control to control the external power supply. When switching on and off, the system
will initialize. The initialization work includes: positioning and reset of the print head
and printing paper. Detects whether the printer panel top cover is closed.
Clean the print head by flushing the ink cartridge nozzle. These system initialization
tasks can effectively reduce the failure rate and eliminate potential failures.

   Provide a good use environment. There are many tiny nozzles on the nozzle of the uv printer,
and its aperture is equivalent to that of dust, so the use environment of the printer must
be clean and tidy. In addition, dust is easy to enter the printing ink and change
the ink structure. The color of the printed product. If the indoor humidity is too high,
not only the basic mechanical parts of expensive printers are prone to rust,
but even the nozzles are difficult to ensure that they will not be rusted. The temperature
change in the working environment of the uv printer should not be too large. This is
because the nozzle aperture of the uv printer nozzle is very slender. If the ambient
temperature changes too fast, the thermal expansion of the components will cause
excessive wear of the mechanical parts, and the change in the nozzle aperture
will also cause affect print quality.

   The daily maintenance and maintenance of uv printers are essential work,
good operating environment, correct use methods, and usual cleaning and maintenance,
all of which can reduce the failure rate of the printer and virtually increase the effective
working time of the printer. Enterprises create more value and more profits.