What are uv printers afraid of?
author: Uvink
2023-03-21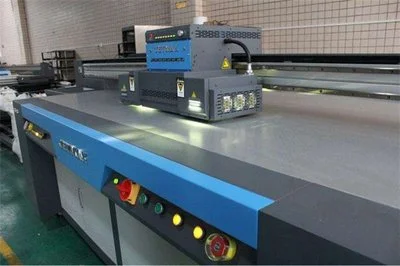 Before using a uv printer, you must understand the advantages and disadvantages of a uv printer.
What are uv printers afraid of? If there are any precautions, if you don't have a clear enough
understanding of the risks and shortcomings in advance, it is easy to fall into your hands and
waste money in vain. The most important thing about uv printers is that they are afraid of
nozzle damage, uv ink cannot be used normally, and the product effect is not good.
   The advantages of uv printer The uv printer can meet people's individual needs to the greatest extent.
The design sample can be modified arbitrarily on the computer. The effect on the computer is the effect
after the finished product. After the customer is satisfied, it can be directly produced. The uv printer is
controlled by a computer and ink-jet on-demand. There is no waste, no waste water pollution, and no
noise during the printing process, realizing a pollution-free green production process.
   The fatal shortcoming of uv printers is that the maintenance of the nozzle is troublesome and easy to
be damaged. This is a common reality, especially in the low-end civilian nozzle series. The cheaper
the nozzle, the higher the failure rate and the shorter the service life. Yes, items pay attention to value
for money. The second is slow speed and low efficiency. This is determined by the printing principle of
the uv printer. The piezoelectric inkjet printing principle it uses is indeed very slow compared with
traditional silk screen printing, offset printing and other processes. But the advantage of uv printers is
that diy can customize all kinds of 3D embossed three-dimensional pattern printing. This kind of
equipment can be used to print mobile phone cases, leather, ceramic tiles, and other materials.