What is uv ink and uv printer?
author: Uvink
2023-04-19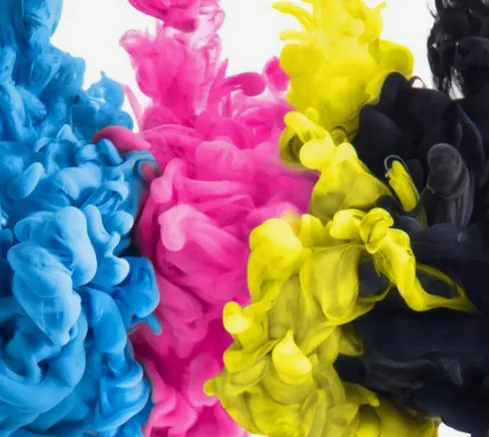 Uv inkjet refers to the inkjet ink that uses uv ink, and the effect is good. Printed content has
high adhesion. The uv ink is a special solvent-based uv ink, which is cured immediately after
being irradiated by ultraviolet light, firmly adheres to the surface of the medium, and is insoluble
in water or other organic solvents. Great for uv printer users. On the one hand, it solves
the problem that water-based ink is not easy to dry, and also solves the huge defect that
eco solvent ink cannot print white ink, and can also print embossed and embossed effects,
which greatly expands the application field of inkjet technology.
   The uv inkjet printer uses uv ink for printing. uv ink is an ink that needs ultraviolet light to dry,
so we call it a uv inkjet printer. uv ink is essentially different from ordinary ink. The binders in
ordinary inks are modified substances such as rosin resin or soybean oil, which have good
wetting and dispersibility for pigments. However, the main components in uv inks are modified
polyester binders and acrylic monomer diluents, which have insufficient wetting and dispersibility
for pigments, resulting in poor ink fluidity and transferability.
   Uv inkjet printer is a new type of inkjet equipment newly developed in the past two years.
Its advantage is that it breaks through the bottleneck of printing technology and is not limited by
any material. It can realize inkjet marking on various materials, and it truly realizes one-time
printing without plate making. The uv inkjet printer is a inkjet printer that uses professional uv ink
to print. It has the characteristics of fast drying speed, good gloss, bright color, water resistance,
solvent resistance and abrasion resistance. uv inkjet printers are widely used in card making,
labeling, printing and flexible packaging industries. After the ink is discharged from the nozzle,
the piezoelectric crystal returns to its original shape, and due to the surface tension of the ink,
new ink enters the nozzle. Because the density of ink dots per square centimeter is very high,
the application of uv inkjet printers can print high-quality text, complex logos, barcodes and
other information, and connecting to the database can realize variable data printing.