Why do inks fade?
author: Uvink
2023-04-20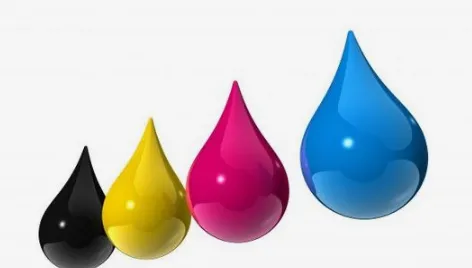 There are many reasons for ink fading. It may be the quality of the ink itself, or it may be
a problem with the printing material. It is more likely that a small problem in the printing
process will cause the ink to change color, so high-quality ink should be selected.
and guarantee the quality of the printing process.
   The discoloration of the printed matter glazing process, uv glazing, when the ink is dry,
the uv glazing has little effect on the ink color, but when the ink in the contact part of
the glazing oil is not completely dry, due to the benzene and phenol in the uv ink
The dissolution of ink, alcohol, ether and other components will cause the ink to change color
or even fall off. Solvent-based varnish varnish. Since the solvent content in solvent-based
varnish is 50%, the drying time takes about 2-3 minutes, and the ink color is greatly
affected during the drying process.
   The discoloration of the ink drying process. In the printing process, the ink color of the newly
printed ink is compared with the ink color of the dried ink. The ink color of the newly printed
ink is darker. After a period of time, the ink color will become lighter after the imprint is dried;
This is not a problem that the ink is not resistant to light fading or discoloration, but mainly
due to the discoloration caused by the ink penetrating and oxidizing the conjunctiva
during the drying process.
   Fading and discoloration caused by temperature. Some packaging and decoration trademarks
are pasted on rice cookers, pressure cookers, electronic ignition stoves, and kitchen appliances.
Offset printing machines and other printing machinery are not prepared to run at high speed
when they are working. The ink and the ink roller, the ink and the plate layout will generate
heat at high speed, and the ink will also generate heat at this time.