What effects are printed by uv printers?
What effects are printed by uv printers?
author: Uvink
2023-03-03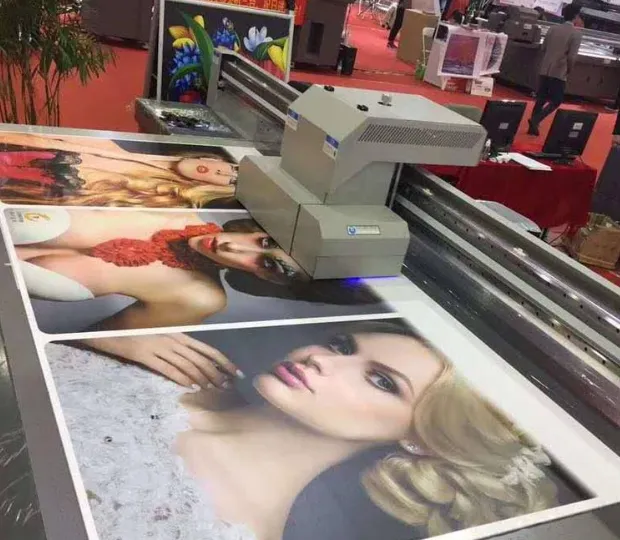 Flat ordinary color printing, uv printer can print any pattern, different from
the traditional sticker process, this new printing process uses the principle of
piezoelectric inkjet printing to directly print the required planar pattern
on the material to form a pattern .

   Flat 3D color printing, the effect of flat 3D color printing is different from the effect
of flat ordinary color printing in that the 3D effect looks like a three-dimensional
pattern, which is very realistic. The flat 3D color printing effect is realized
by printing the 3D rendering with a uv printer.

   3D relief, relief 3D effect focuses on "relief". Its production process is to use uv printer
to accumulate ink to make the pattern engraved relief effect, and the relief part can
be printed one or more times according to the demand. The biggest difference
between the embossed 3D effect and the plane 3D effect is that the embossed
3D effect feels uneven to the touch, while the plane 3D effect feels flat.

     As the format of uv printers is getting wider and wider, in recent years, large-format
prints made by uv printers have been widely used in various fields such as advertising
posters. Therefore, the use of uv printing will inevitably expand with the expansion of
the market and the diversification of consumption. It becomes wider and wider,
and the room for growth will become bigger and bigger. In the future, uv printing
technology will continue to develop in the industry market.