UV ink popularization of science
author: Uvink
2022-12-21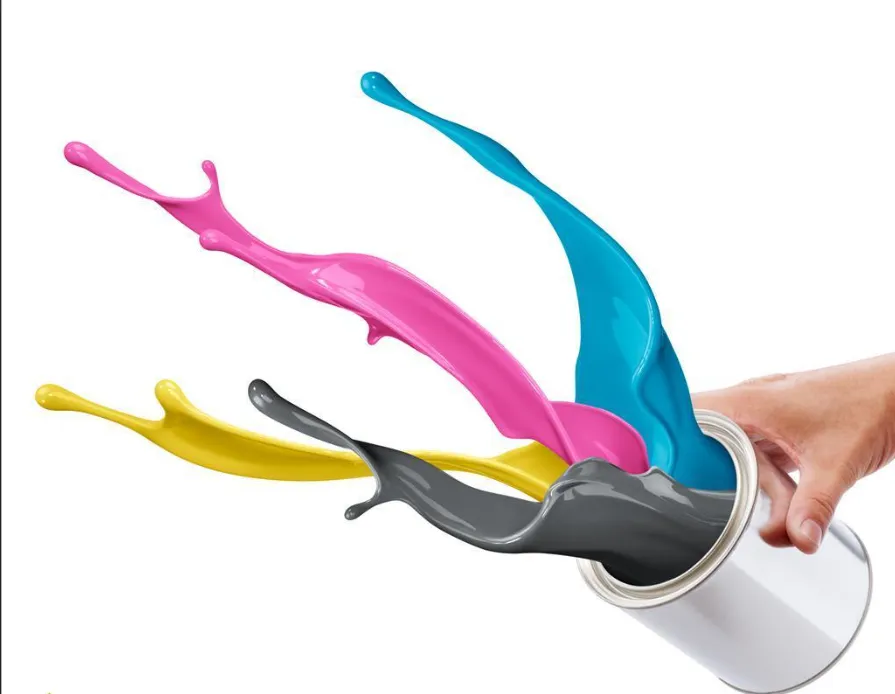 In printing, the ink color of color or non color prints is not judged by

the color property of the ink appearance, but by the ink film solidified on the surface of the

printing sheet. The color of the ink mainly depends on the color of the pigment used and the

properties of the binder, while the color displayed by the ink film is closely related to the intensity

and wavelength of the irradiation light, the photochemical properties and surface properties of

the substrate surface, the ink layer thickness and other factors.

In theory, the color of the ink used for four color (or three color) color offset printing should be

the complementary color of the filter used in the color decomposition of the original. However,

the actual three primary color ink has the defects of impure coloring phase, dim brightness and

low saturation, and its gray balance field density values are different under different paper types

and properties; In the printing process, the color of the ink in the wet and dry ink film states is

different. Therefore, it is particularly important to select appropriate printing ink to make it meet

the color printing suitability of the ink. This is not only of practical technical significance to

reproduce the gradation and color of the original, but also of particular importance to show

the artistic effect of the printed matter. In the current technical standards for printing ink products,

there is no numerical index listed for color, and only the "standard,UV ink popularization of science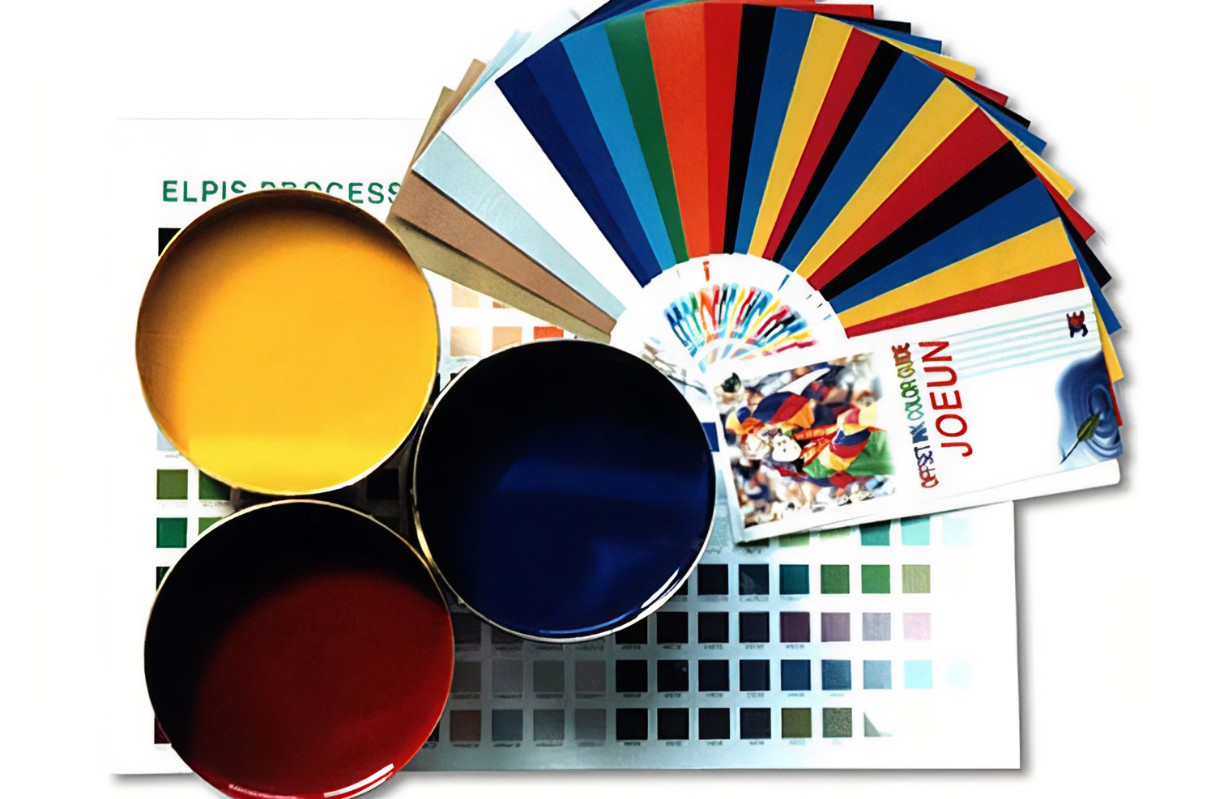 sample" is used as the benchmark.

Take our common UV ink for example.

According to specific circumstances and conditions, there are currently three methods for determining ink color:

Scraping method. Take a small amount of standard sample ink and sample ink, after they are evenly

mixed, place them on the top of the standard sample paper (offset printing paper or offset printing

coated paper), side by side, and scrape them from top to bottom to form a 3-5mm long thin ink film.

After passing the black tape, the thick ink film is harvested. Then, visually inspect the difference between

the background color, face color and ink color of the ink layer of the standard sample and the sample

above the black band, and compare the color difference between them for evaluation.

Densimeter method. Place the spot density samples of the three primary colors ink under the red,

green and blue violet filters of the color reflection densitometer, measure their high, medium and

low optical density values successively, and then calculate their hue error, gray scale and actual

efficiency according to the specified formula.

The color of the ink can also be determined by roller coating method, printing suitability testing

machine and colorimetric spectrophotometer.

Ink penetrability refers to the penetrability of the ink layer transferred on the surface of the printing

sheet, which characterizes the penetrability phenomena and properties of the ink in the early stage

of the drying process. In the offset printing process, the penetration process of ink (binder) includes

two processes, namely, the instant rapid penetration process occurring at the moment of printing

pressure and the slow free penetration process after the printing pressure disappears.

In offset printing, the permeability of printing ink mainly depends on the properties of binder itself,

as well as the printing pressure, printing speed and the type of paper used, surface properties

(such as ink absorption, smoothness, etc.). Generally, the penetration of ink layer on paper shows

different penetration properties and penetration rates due to different ink types and viscosities.

Generally, the penetration of oxidation polymerization conjunctival ink is less than that of penetrating

gel conjunctival ink.