What factors can affect the sublimation ink?
What factors can affect the sublimation ink?
author: Uvink
2022-11-08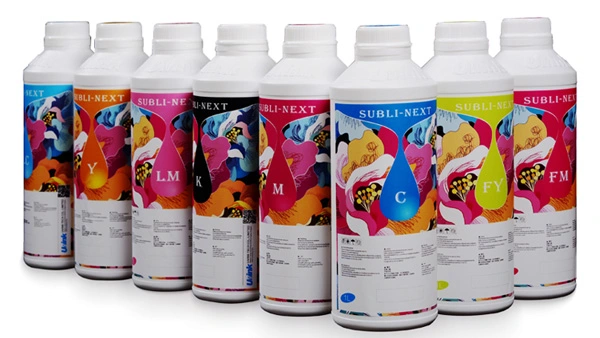 What factors can affect the sublimation ink?
Moisture-ability of the ink.
The wetting property of the ink is related to the surface tension. The surface tension and dynamic

surface tension of the ink can affect the wetting of the pipe and the nozzle, and ultimately

the wetting and spreading on the printing media. If the surface tension is too high, it may lead to

insufficient wetting and cause insufficient ink supply; if the surface tension is too low, that is,

excessive wetting may cause ink droplets gathering in the nozzle, resulting in breaking the ink point.

Appropriate surface tension is the key factor, and the general surface tension control is about 30-50 m N/m.
What factors can affect the sublimation ink?
The particle size of ink.The particle size of the printing ink

has a great impact on the stability of the sublimation ink system. Because the average diameter of the nozzle is only

about 50um, when the particle size is too large, the average particle size of the ink should be small to

negligible compared with the catheter and the nozzle hole, so as to ensure good flow properties. Therefore,

the ink should be configured through the 1um, 0.5um filtration (the filter film aperture is specifically adjusted

according to the ink type), in order to control the size of the particle size.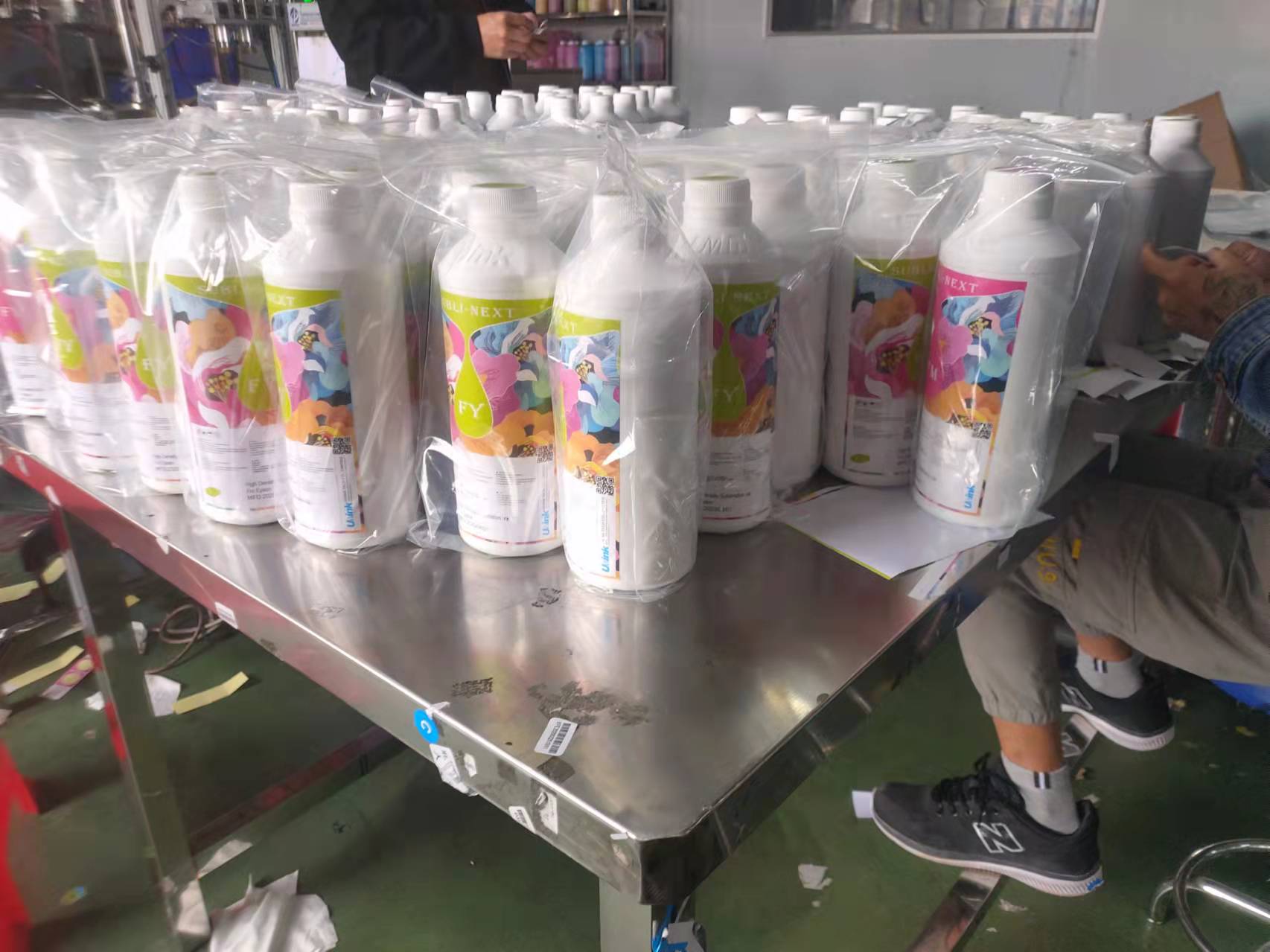 The characteristics of our superior ink heat transfer ink are in line with the OEKO-TEX100 standard,

does not contain APEO (prohibited components of textiles), adopts the micro-filtration technology,

the particle fineness reaches the nanometer level, the transfer effect is delicate and natural, distinct layers, no dizzy.

Transfer images are colorful and layered, and the effect can be compared with imported inks J-TECK, KIAAN and SENSIENT.

Good fluency, efforts to solve the industry common oblique spray problem, the use of unique particle stability

sequencing technology, ink system dispersion stability, greatly improve the product settlement discoloration problem;

Ink compatibility is good, can directly replace the imported ink, suitable for thin paper scheme, no fainting, drying speed,

no dry head, suitable for fast printing scheme. The saturation of the ink is no less than that of the imported ink,

especially black, color density value and gloss are better than the imported ink, there are two choices of

blue and red color light.