What does wax powder do to uv inks?
author: Uvink
2023-04-04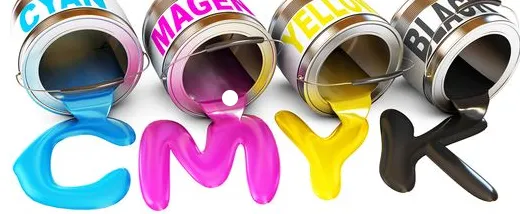 There are many kinds of ink additives, generally used are desiccant, thinner, anti-friction agent,
varnish, varnish, etc. Matting powder is generally used in uv inks on the market to achieve
the matting effect. The viscosity of uv ink has a great influence. The small holes on the surface
will absorb the solvent in the uv ink. When the solvent is absorbed into the matting powder,
the uv ink itself will become viscous and even agglomerate. As time goes by, the agglomeration
problem and the performance of the uv ink will be affected. The impact is growing. The special
wax powder for uv ink has no effect on the viscosity of uv ink; there is no foaming during
the stirring process, no defoaming agent is used at all, no need to go around in circles,
saving time and worry, and low risk. In addition, micronized wax is widely used in printing inks,
paints, and coatings due to its excellent performance, which can improve the surface's scratch
resistance, wear resistance, increase slip, improve anti-adhesiveness, and inhibit the gloss of
printing inks. To prevent pigment from settling, and to produce high-performance matt ink
with matt powder, it has become an indispensable and important additive in ink production.
   Wax can effectively improve the surface properties of the coating film. It mainly includes
improving the smoothness and scratch resistance of the coating film, improving water
resistance, changing the rheological properties of the coating, and matting agents.
The specific functions and mechanisms are as follows:
1. Anti-slip, anti-adhesion, stain resistance, stickiness mainly refers to the adhesion between
the coating film and the surface of the coating and external substances, as well as the adhesion
of dust, dirt and pressure when exposed to the atmosphere. Wax additives can
effectively solve anti-blocking properties.
2. Anti-friction and anti-scratch. One of the factors to improve anti-friction and anti-scratch is
to reduce the friction coefficient of the coating surface, so that when the object touches the
coating surface, the sliding tendency is greater than the scratching tendency. The migration of
micro-wax powder to the surface of the coating film can greatly reduce the dynamic friction
coefficient of the coating film surface, and only a small amount is needed to achieve scratch
resistance. Adding wax micropowder into paint can greatly reduce the tendency of
the paint film to be polished by friction, while maintaining the durability of low gloss.