Why uv ink is popular?
author: Uvink
2022-12-14
Why uv ink is popular?The reason why we all choose uv ink is that the cured ink

has strong adhesion, high color reversion, scrub resistance, and friction resistance,

meeting the printing requirements. In addition to uv ink, there is also an ink - water-based ink.

Why uv ink is popular?UV ink is different from water-based ink in technology:

the volatilization process of water-based ink is complex and cumbersome,

and uv ink can be instantly solidified to shorten the follow-up process time.

Different application fields: water-based ink is mostly used in the textile industry,

and the ink can penetrate into fibers, but there are limitations: uv ink can be printed on

almost all materials, and the color is bright. Different prices: uv ink prices will be higher.

Water based ink is not resistant to alkali, ethanol and water, slow drying, poor gloss,

and easy to cause paper shrinkage. uv ink has a long durability. It can be stored indoors for

10-20 years without fading. The storage time of water-based ink printing is short, generally

1 year, and that of outdoor printing is 3-6 months. It is not resistant to rain. There is no white

ink for water-based ink, and dark materials cannot be printed with water-based ink,

otherwise the color will not appear.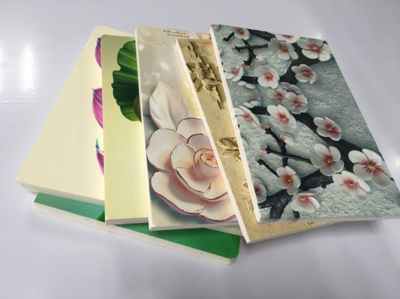 Why uv ink is popular?Precautions for use: Select the ink according to the material. The ink is

divided into soft ink, neutral ink and hard ink. The ink required by different materials is

different. Storage environment: It is better to control the ambient temperature of the ink

at 18-25 ℃ and the humidity at 55% - 65%. Keep away from fire and heat sources as far as

possible to prevent accidents. Handle with care when using to avoid ink splashing on the skin.

Technicians need to wear gloves.